Website for luxury leather goods manufacturer Simpson London, founded by Robert Simpson in 1997.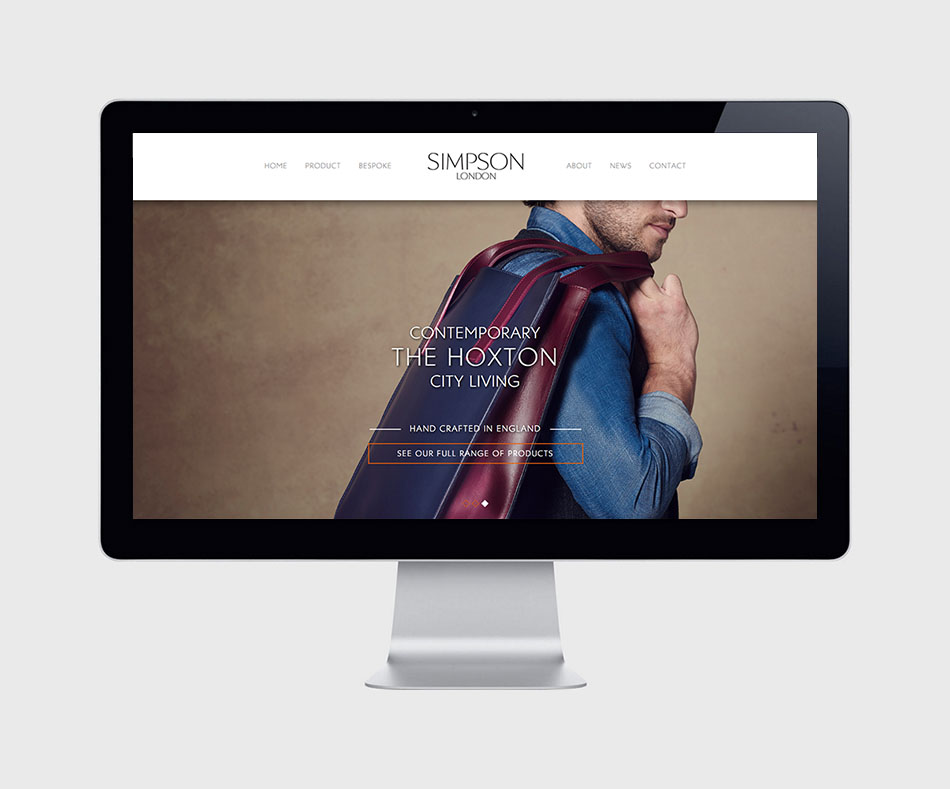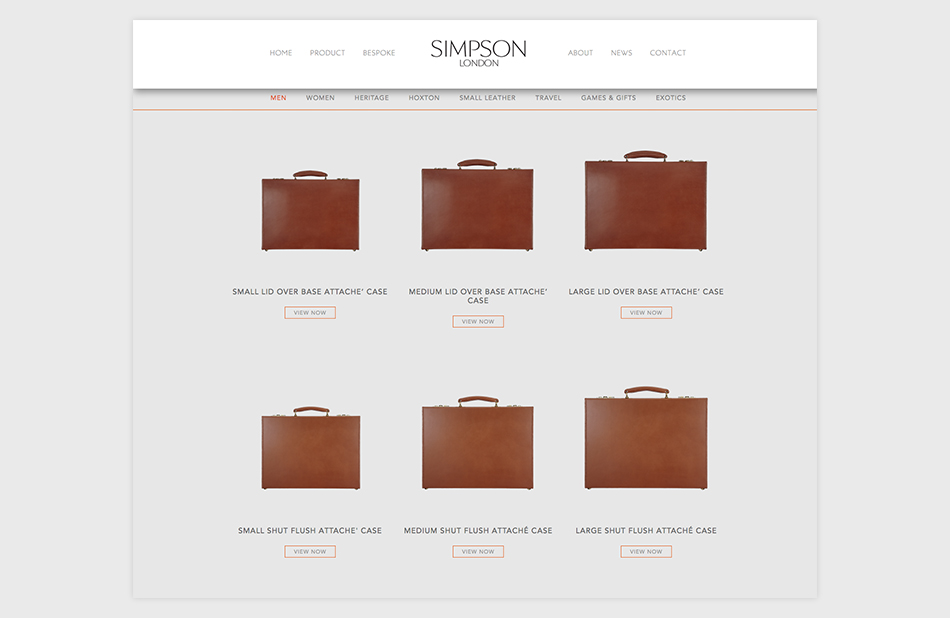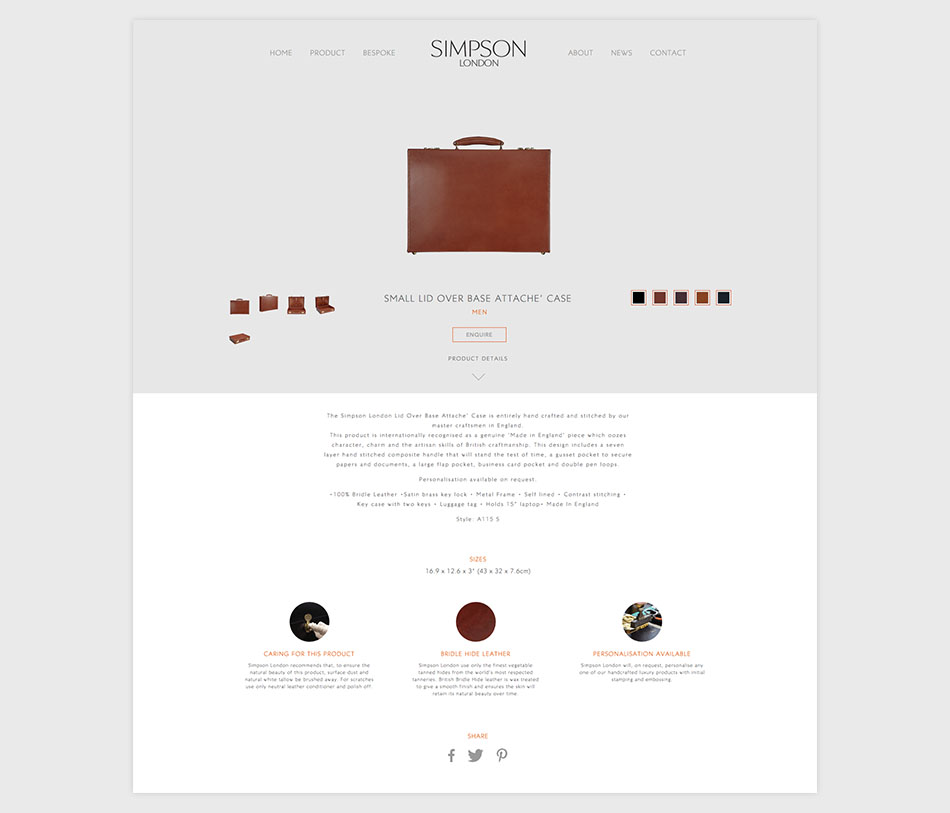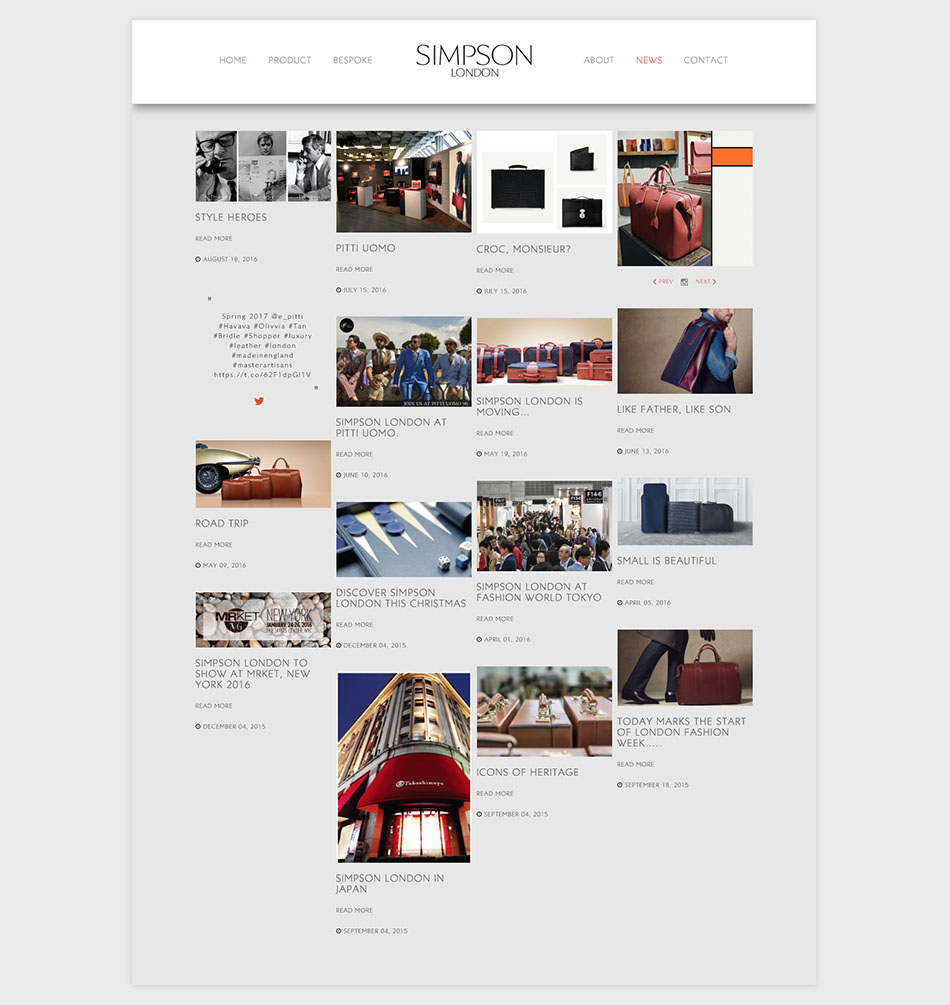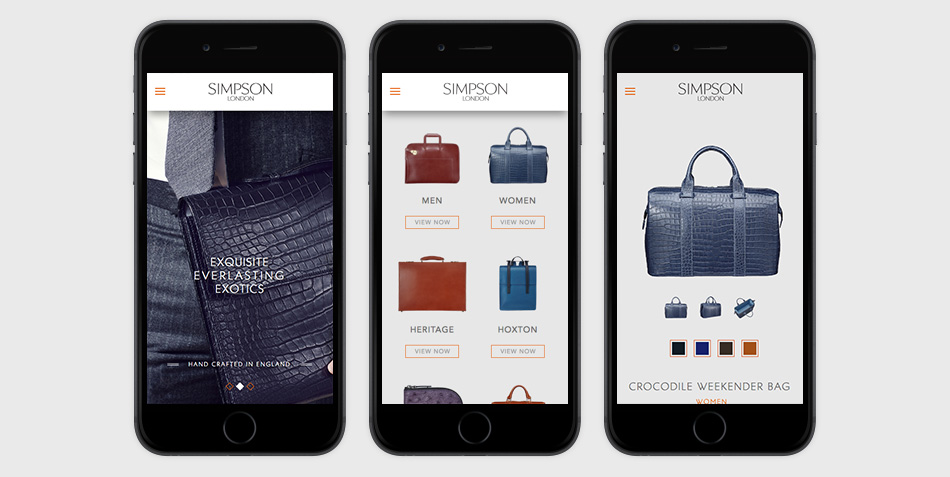 Simpson London needed a high-end e-commerce website that would match their long-term strategy as a luxury heritage label. Fruitmachine completely overhauled Simpson's old website which included a full redesign and new build. We redefined their brand image and updated their language so their brand message conveyed successfully in marketing and campaigns.
Simpson London had all their product ranges re-shot professionally, as one of our principle decisions was to simply focus on the products through the new photo's rather than introduce any gimmicks, flashy scripts or other elements that would be a distraction. A new creative style was also introduced for all marketing and campaigns imagery.
The overall design sings tradition and quality, but has an contemporary feel throughout that keeps it from being out-dated. We kept the product page functional and simple, again focusing on the product. We reinforce Simpson London's attention to detail and finishing by including information about the materials used. We also included a customer service section by providing helpful guidelines on how to look after and store their purchases.
Fruitmachine Japan also provided the translation services for the Japanese version of the website, as well as purchased the .jp domain for the client.
Click the link to visit the website: simpson-london.com
E-commerce website, Design and Coding: MySQL, PHP, CSS, Javascript, Ajax, Woo-commerce