'Working Process' was produced to accompany a major retrospective by fashion designer Alexander McQueen at Tate Britain. This book was a collaboration between Fruitmachine and photographer Nick Waplington, who had been working with Alexander McQueen in the months before McQueen's death. 'Working Process' is an intimate behind-the-scenes glimpse into the creation of McQueen's final collection 'Horn of Plenty' in autumn/winter 2009.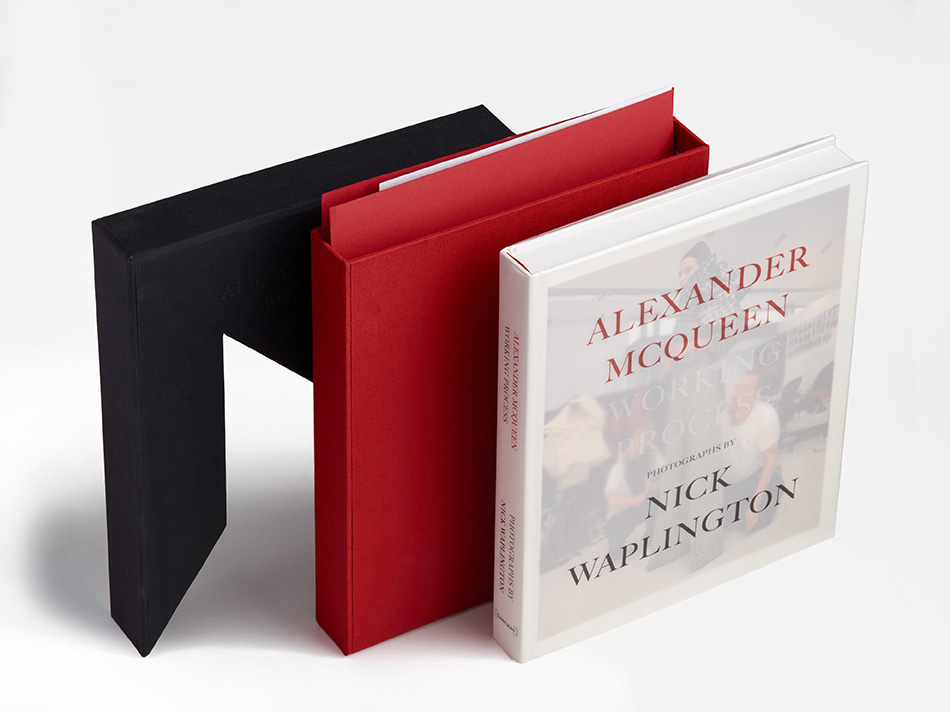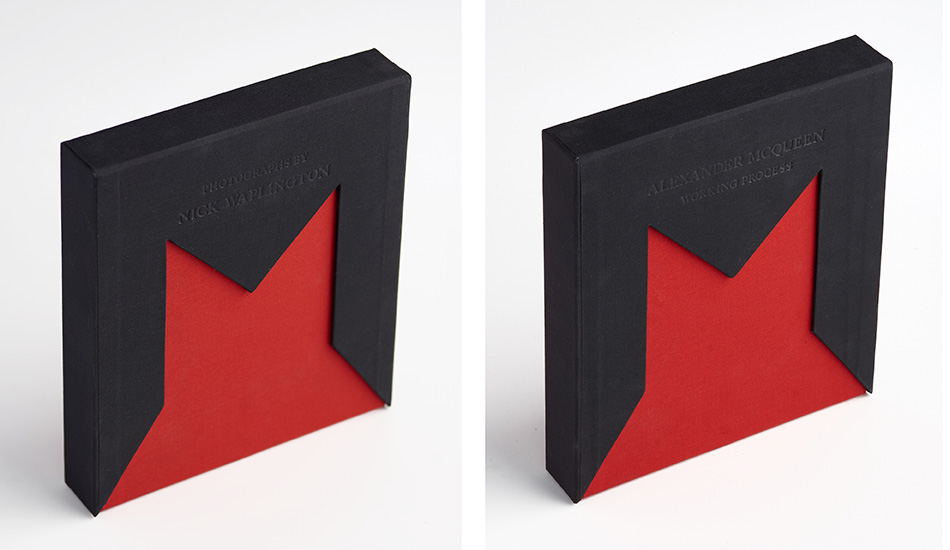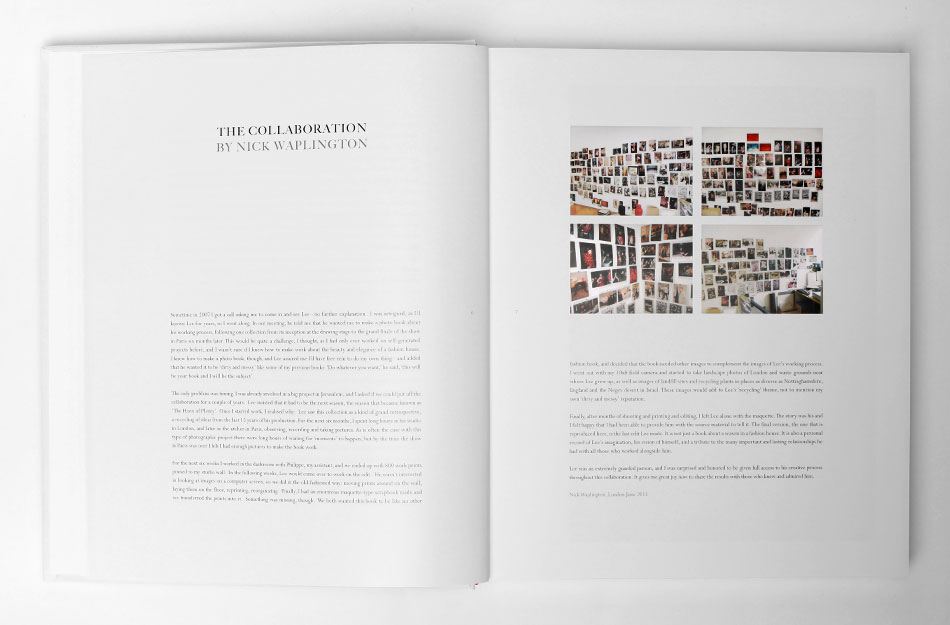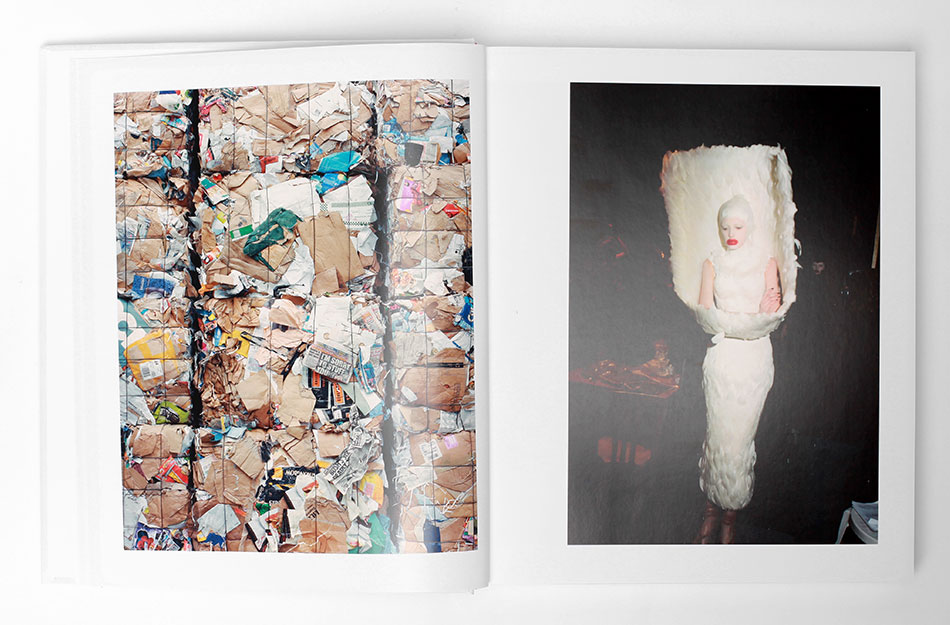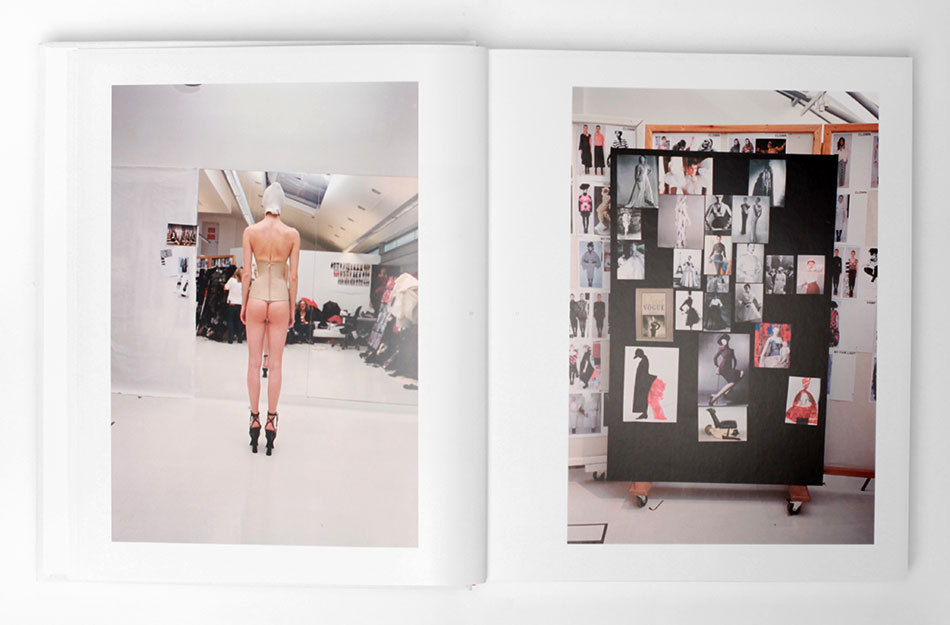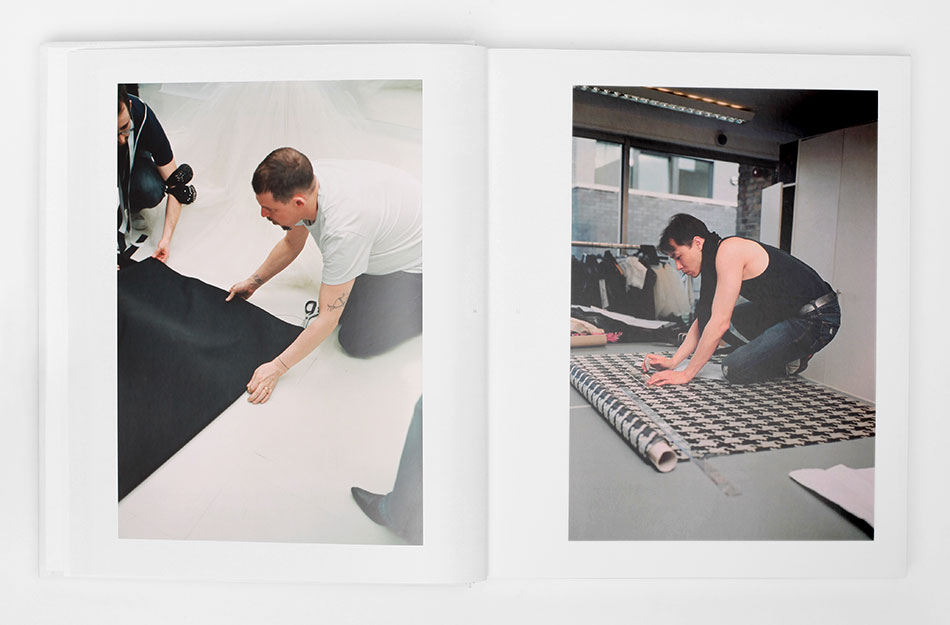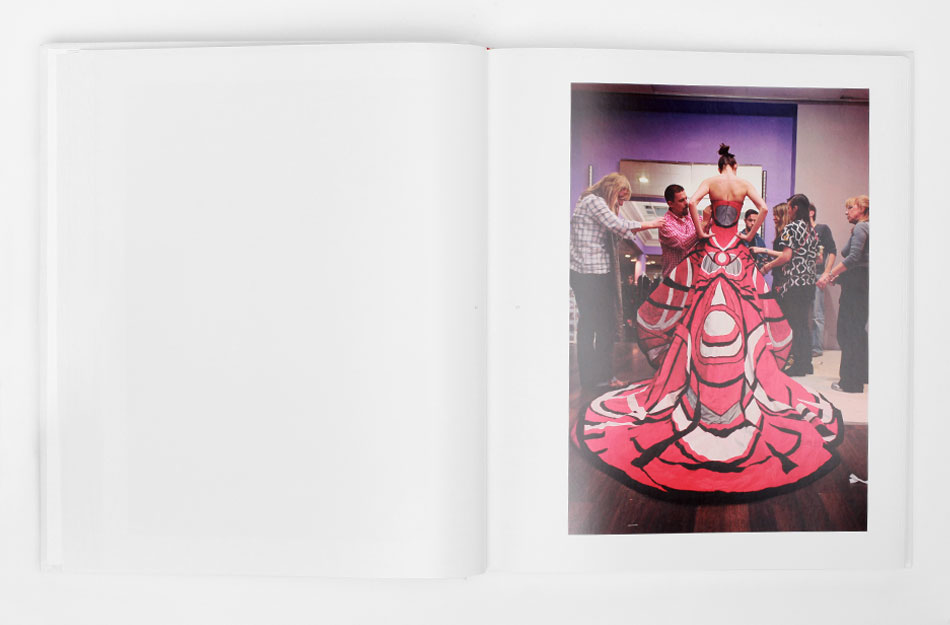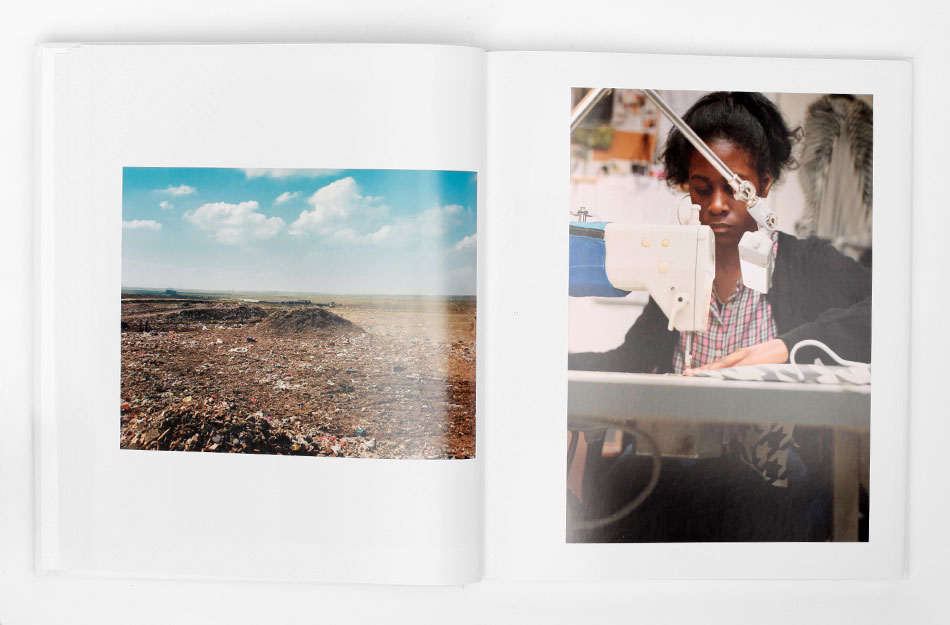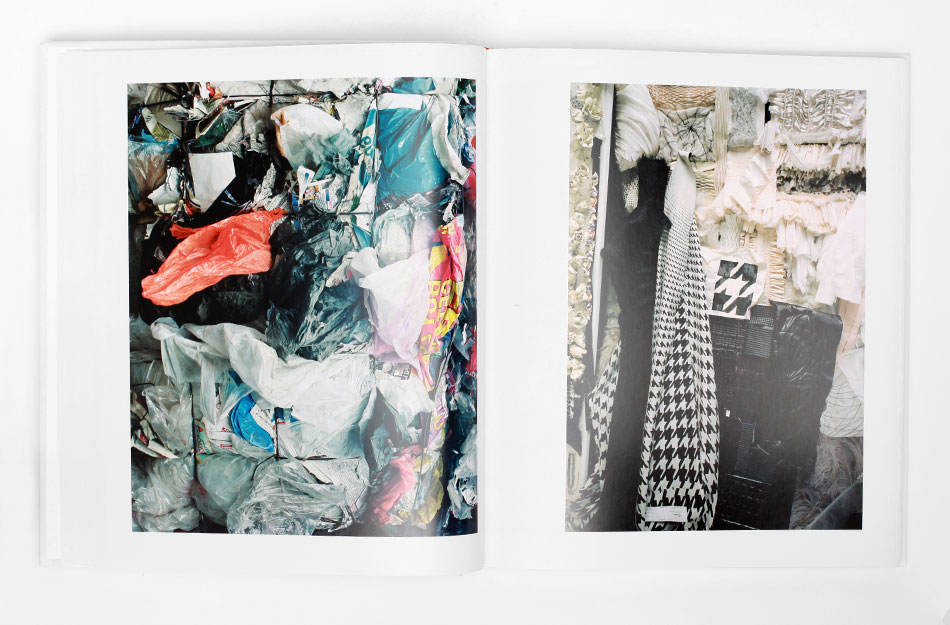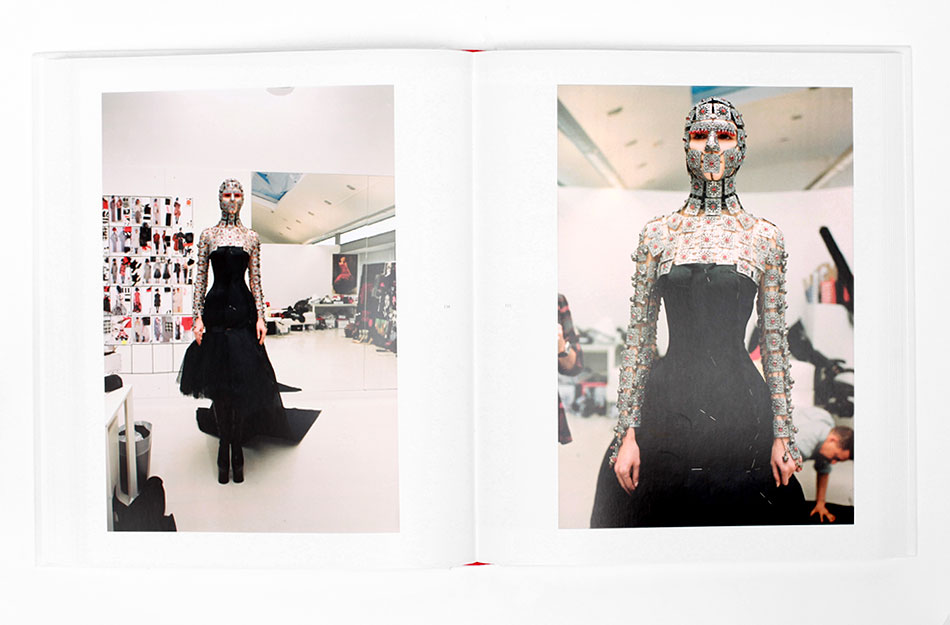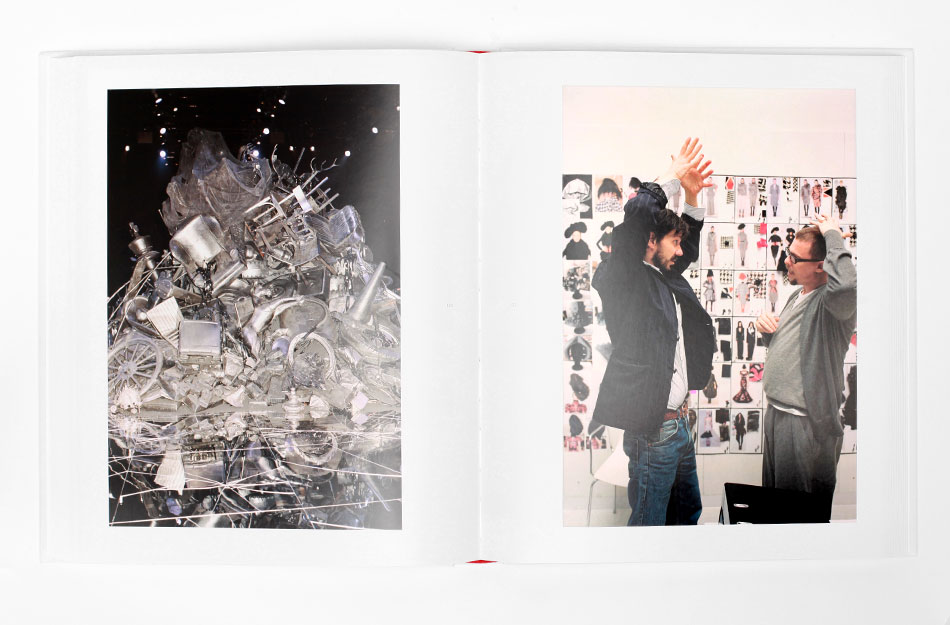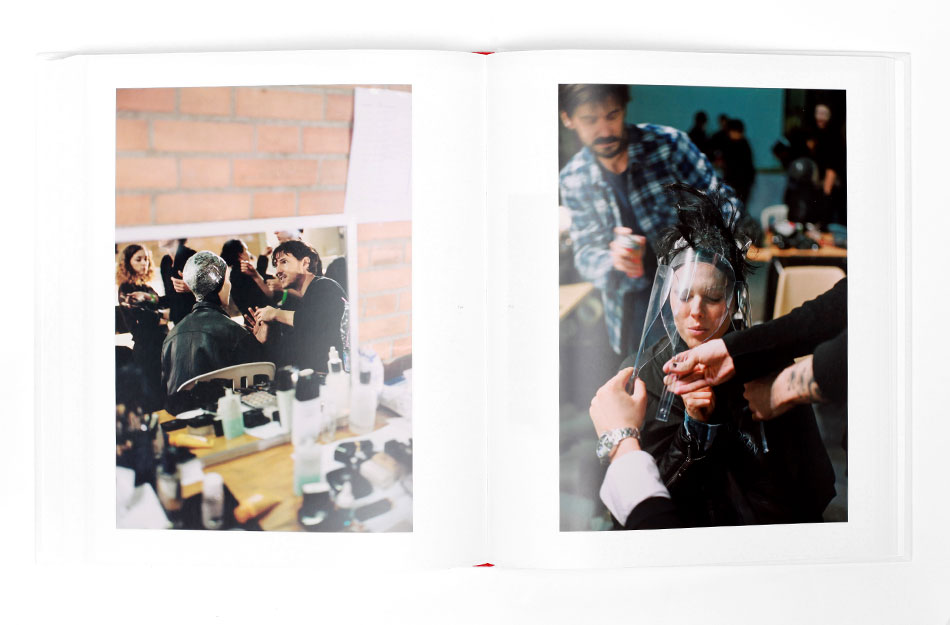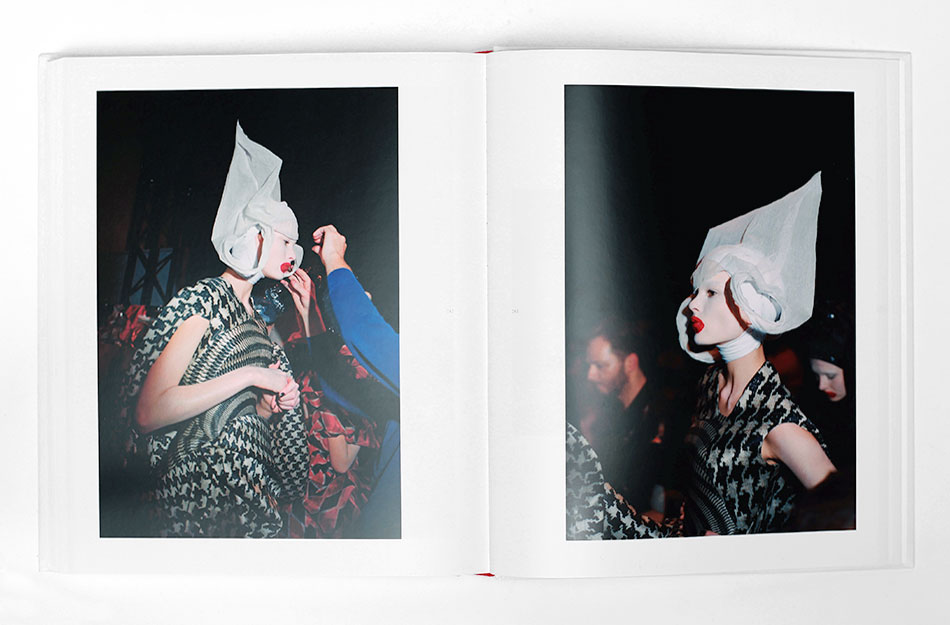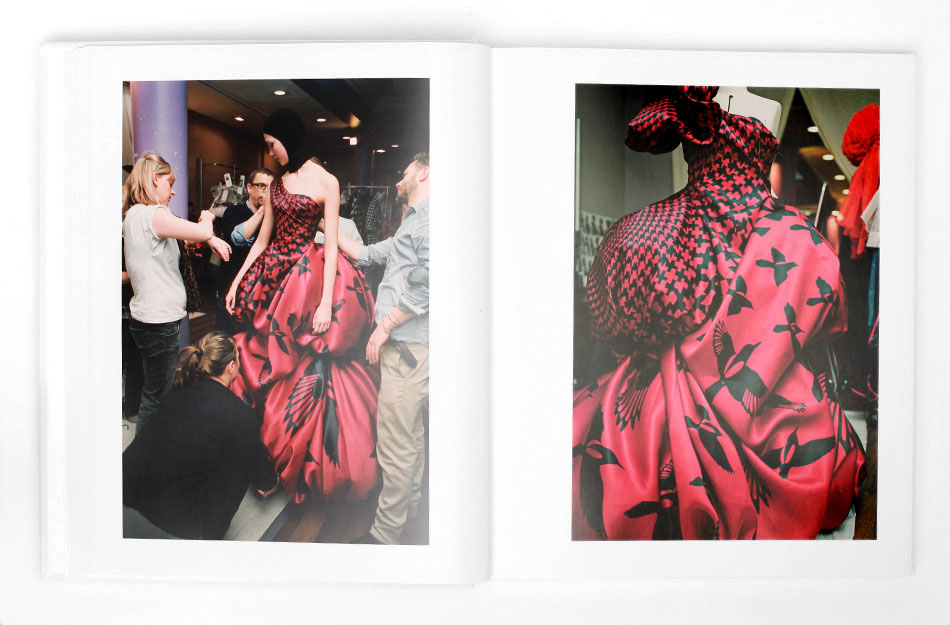 Working with Waplington, on the how to finish this special collabration was sensitive task. The book was based around the dummy that Waplington and McQueen had worked on together establishing the edit and running order which included photographs of recycling plants and landfills, which McQueen had commissioned as part of this project. These images reflected the theme 'Horn of Plenty', and was presented on a catwalk set made from discarded pieces at McQueens earlier show.
Fruitmachine took what we could from the original dummy size and translated into the book design. The cover was never chosen while McQueen was alive, so it was our task propose one. For the cover Waplington was not keen on putting text on his images, so we ended up creating a translucent overlay in which we applied the title and any additional text.
Fruitmachine were also given the task to create a special limited edition box for the book. The initial idea was to use an image of the recycled from the Horn of Plenty cat walk stage and use it to create a mould for the box cover. This process proved to expensive, so we looked at more tradition box option. The idea that we arrived at was to create a box in the shape of the classic hounds tooth, a pattern familiar in McQueen's designs. The selling point of this idea, was the hounds tooth pattern also looked like a M shape or W shape depend on which way up the box was seen, so relating back to the to creators of the book McQueen and Waplington.
Design & Art Direction, Prepress, Print Production, Print Management