Create Festival was launched in 2010 by London 2012, the Olympic committee charged with ensuring that the Games left a lasting cultural legacy. Every summer, over six weeks, the festival presented 200+ diverse cultural events across the five Olympic host boroughs of east London, from experimental theatre to underwater concerts to architectural walks. As the festival's creative agency – a role we held for all three years of its existence – we were tasked with giving this huge range of events a strong, cohesive identity, and with marketing these activities not only to culturally engaged Londoners but also to under-engaged communities in some of Europe's most deprived neighbourhoods.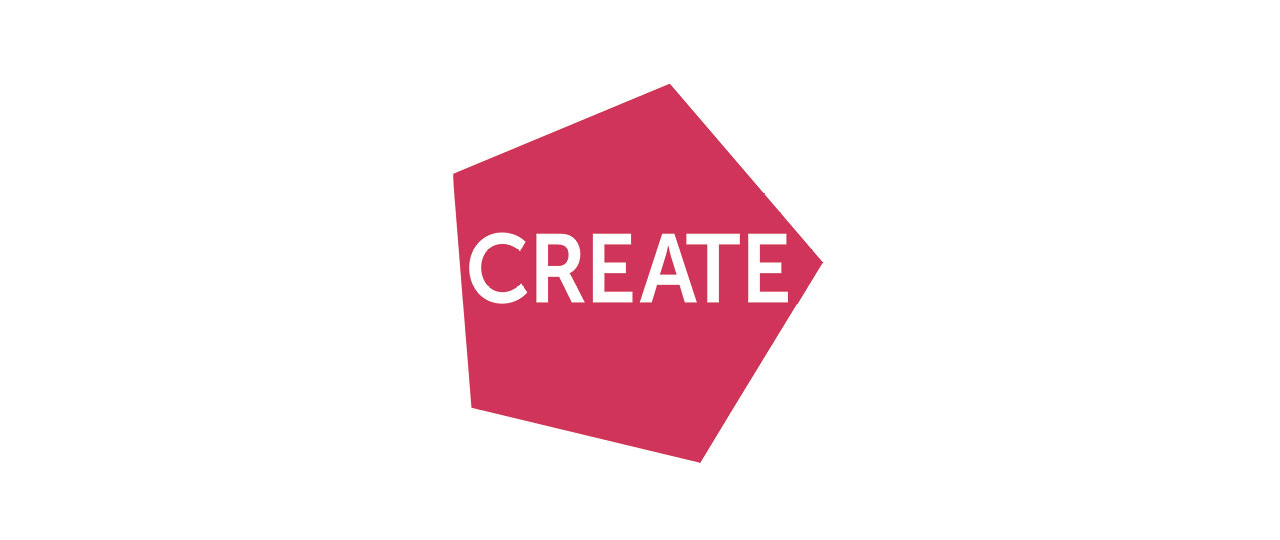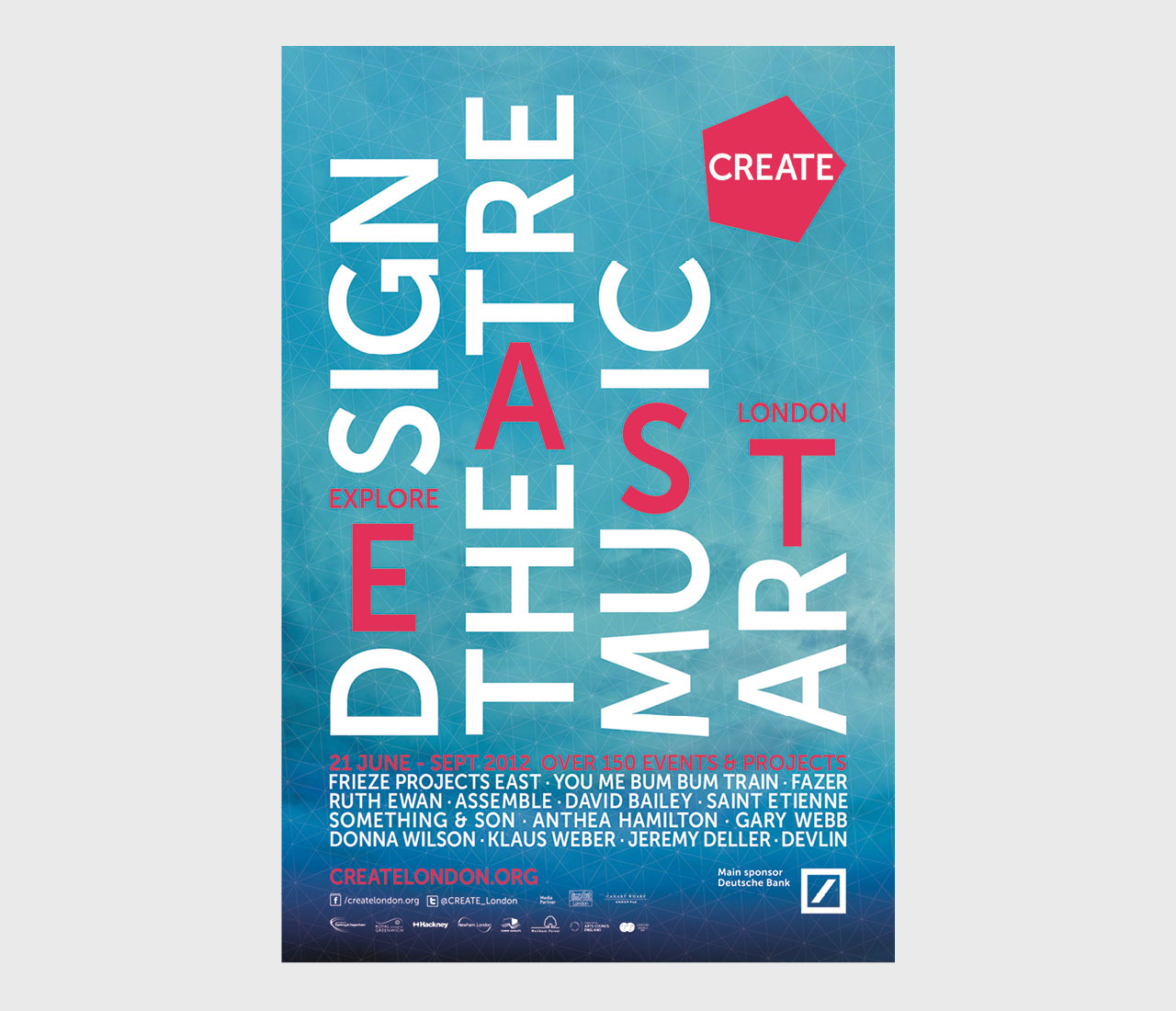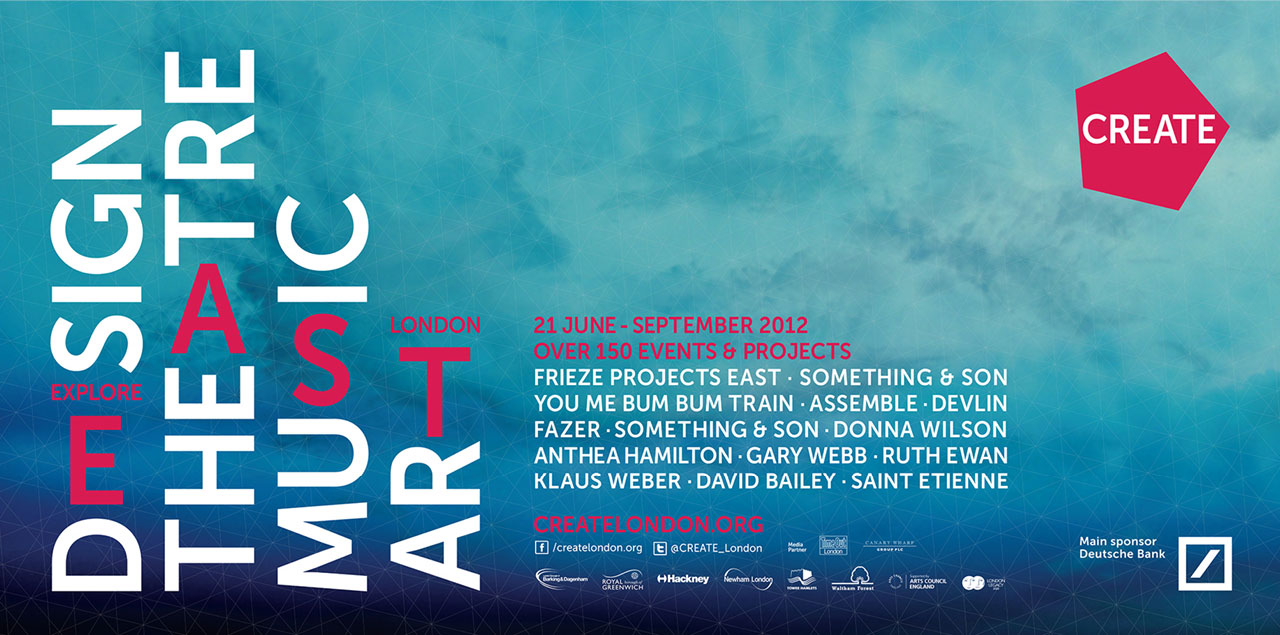 CAMPAIGN
For the final year we created a bold, playful, typographic design that wove together the words "Design", "Theatre", "Music" and "Art" with a call to "Explore East London". A gridded background was also introduced based upon the logo shape, The feeling of the grid gave the idea of connecting to people and community.
Every year the campaign included large-scale billboards, Tube and bus shelter adverts, print ads and online banner ads. We also produced a range of print materials, including booklets and fliers for specific events and venues, and a weekly 24- to 48-page tabloid newspaper for the duration of each festival. Newspapers, booklets and fliers were handed out by street teams and placed in local galleries, coffee shops, libraries, community centres, doctor's surgeries and laundrettes, to reach Londoners of all backgrounds
Below: 16 sheet poster, and the 48 sheet poster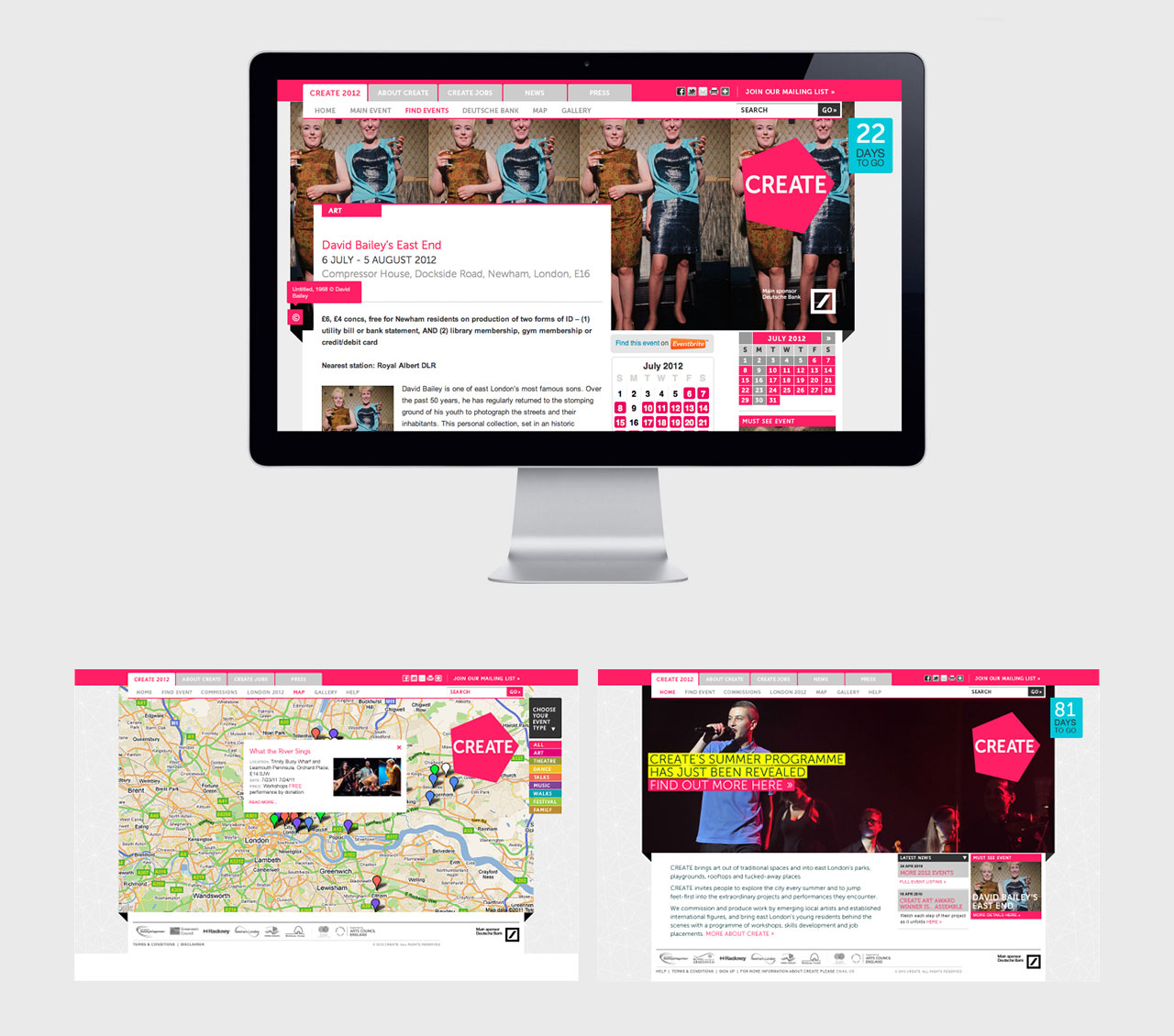 WEBSITE
We designed and built a festival website which hosted 200+ event listings per year, all linked to a custom-built calendar and map, as well as features, photo and video documentation of festival events which we commissioned and edited.
Every spring, it was our job to collate, fact-check, edit and categorise all 200+ events, then begin to organise them for the website using a series of filters we had developed, to ensure visitors weren't overwhelmed by choice. Our filters covered not only date and location (each event was linked to our custom calendar and mapped by postcode onto our custom interactive map of east London), but also by its art form, event type, price, whether it was family-friendly, and more, to make it simple and rewarding for visitors to find events and plan their schedules. Wai – include analytics – how many people used the site?
We updated the site daily throughout each festival season with photos, videos and articles, and we refreshed the site design and refined the search, filter and display functions every year.
Above: website home page, interactive map and features area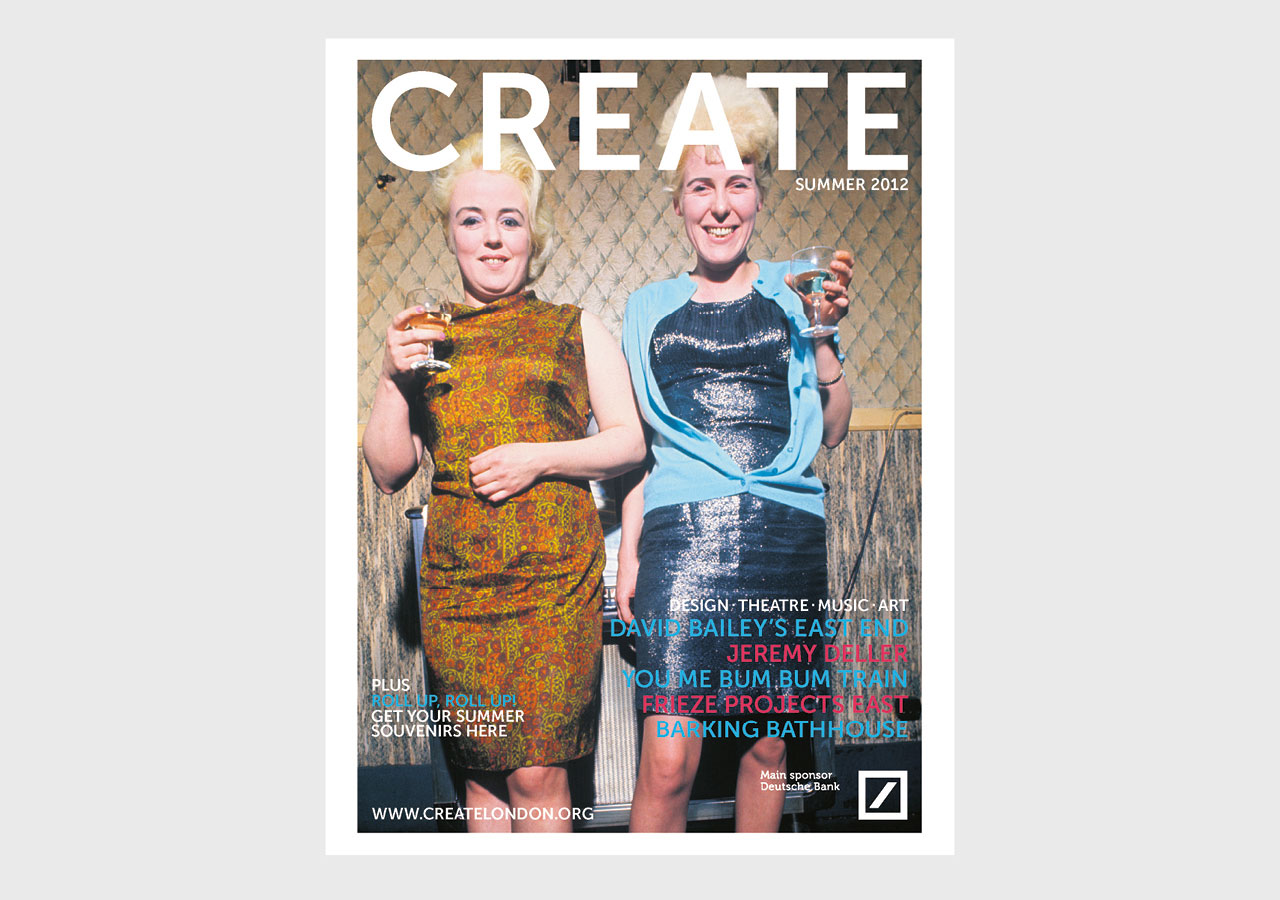 NEWSPAPER
For the final year we created one large newspaper, that feature David bailey image on the cover. They were distributed across east London during before and during the festival, containing the listing of events and features, the newpaper acted as the programme.
We were in charge of commissioning the photography and controlling the production budgets and press passing
Above: Create newspaper cover image from David Bailey and selected inside spreads.
Branding: developed logo, tagline and comprehensive brand usage guidelines
Design & art direction
Online: Planning & consultation, creation of wireframes, UI and UX development, design and creation of custom WordPress templates, enhanced-functionality back end
MySQL, PHP, CSS, Javascript, AJAX
Print: prepress, print production, print management and press passing for billboard advertising, invitations, brochures, fliers and weekly 24- to 48-page newspapers
Marketing: commissioned and edited photography, video and text