The House of Fairy Tales (HOFT) is a national children's arts charity that exists to engage with young people of all ages, from any social, economic or cultural background or religion. Our brief was to create an original website that would allow their audience,  both children and adults, to continue the HoFT experience online. The platform needed to be really easy to edit and manage.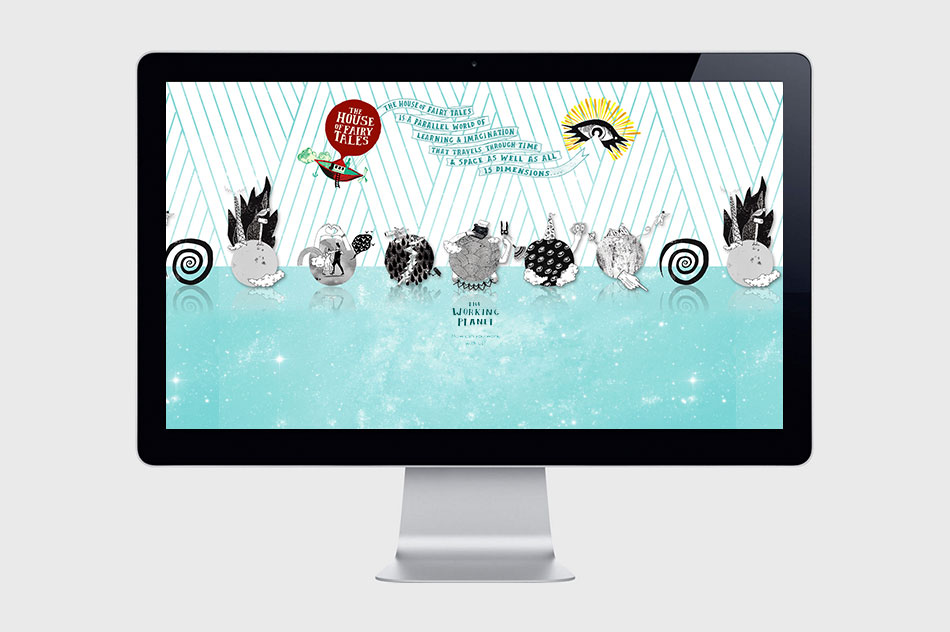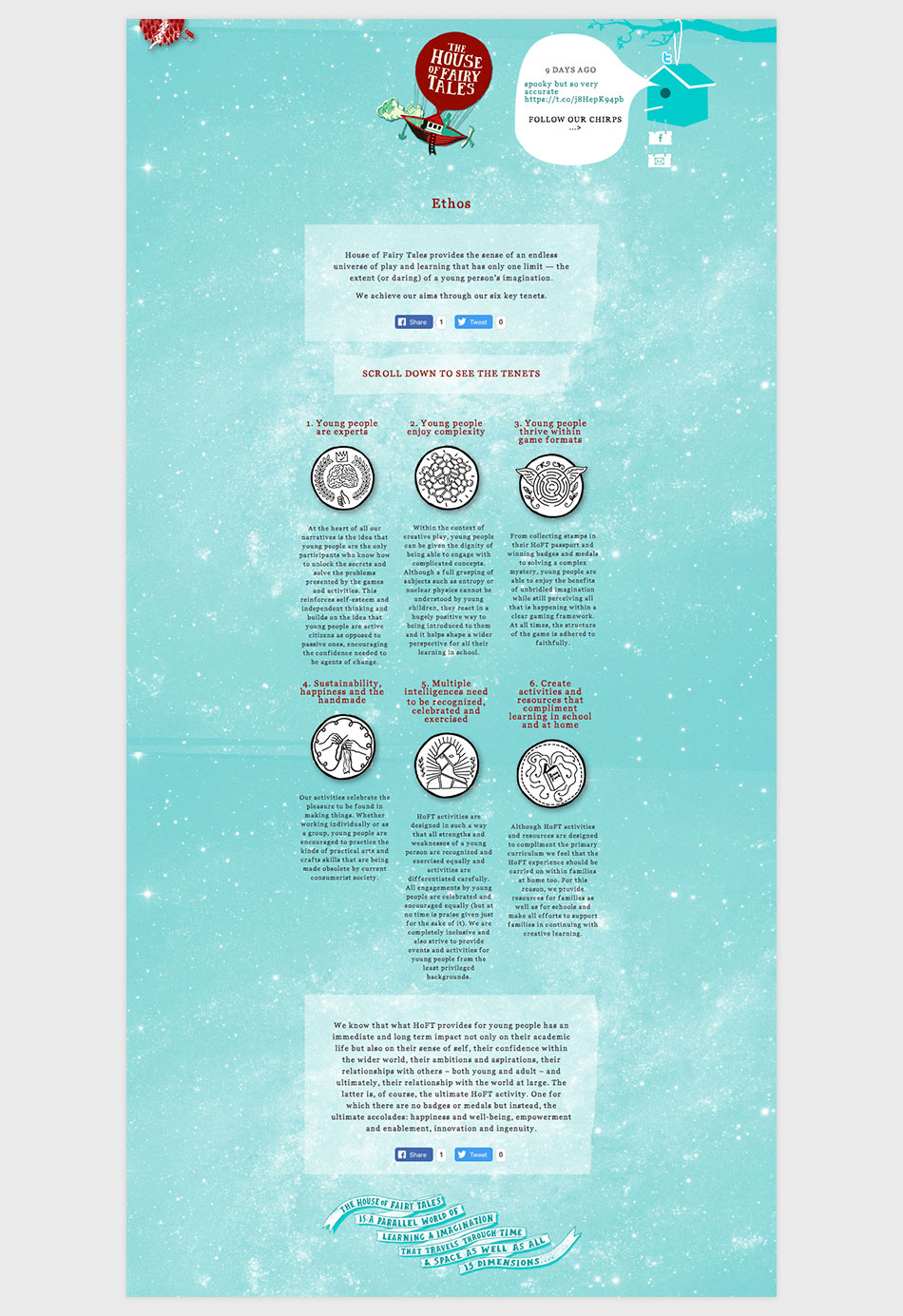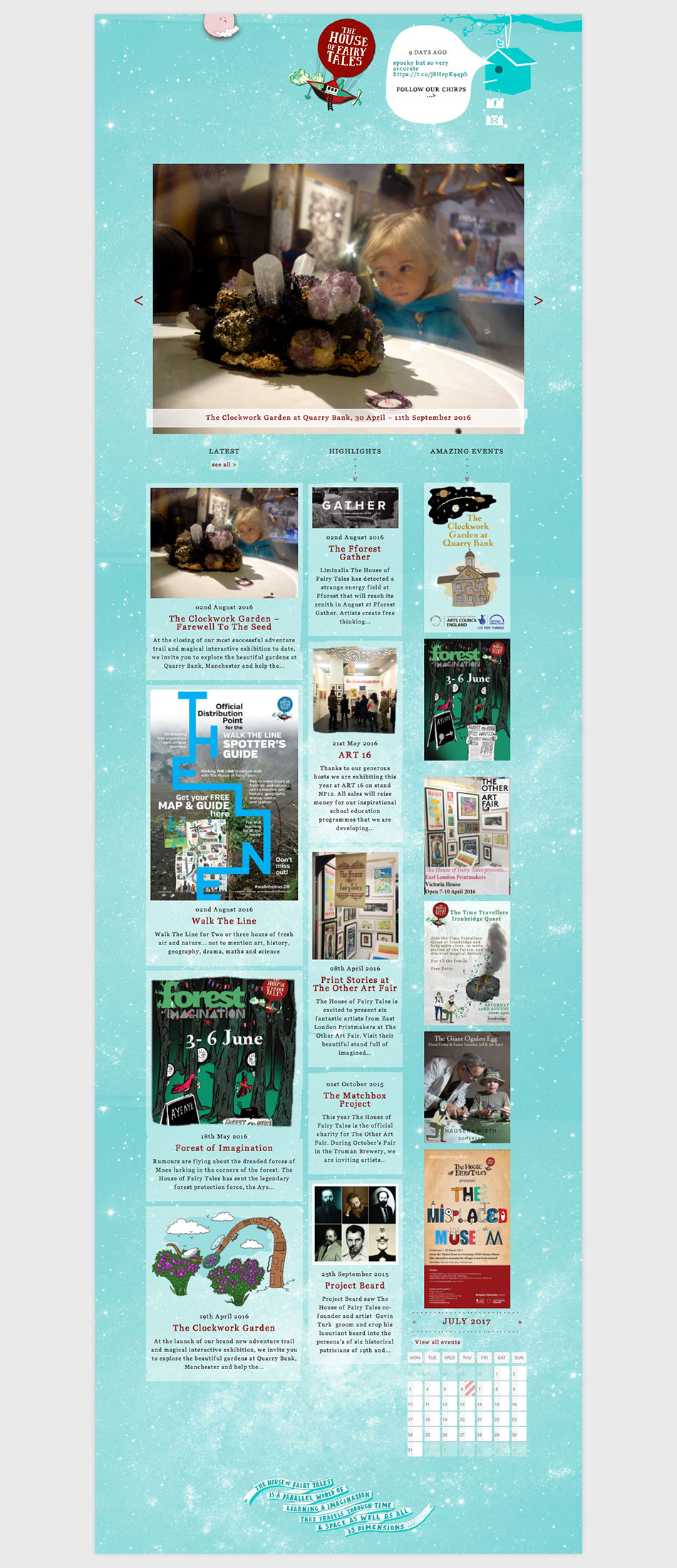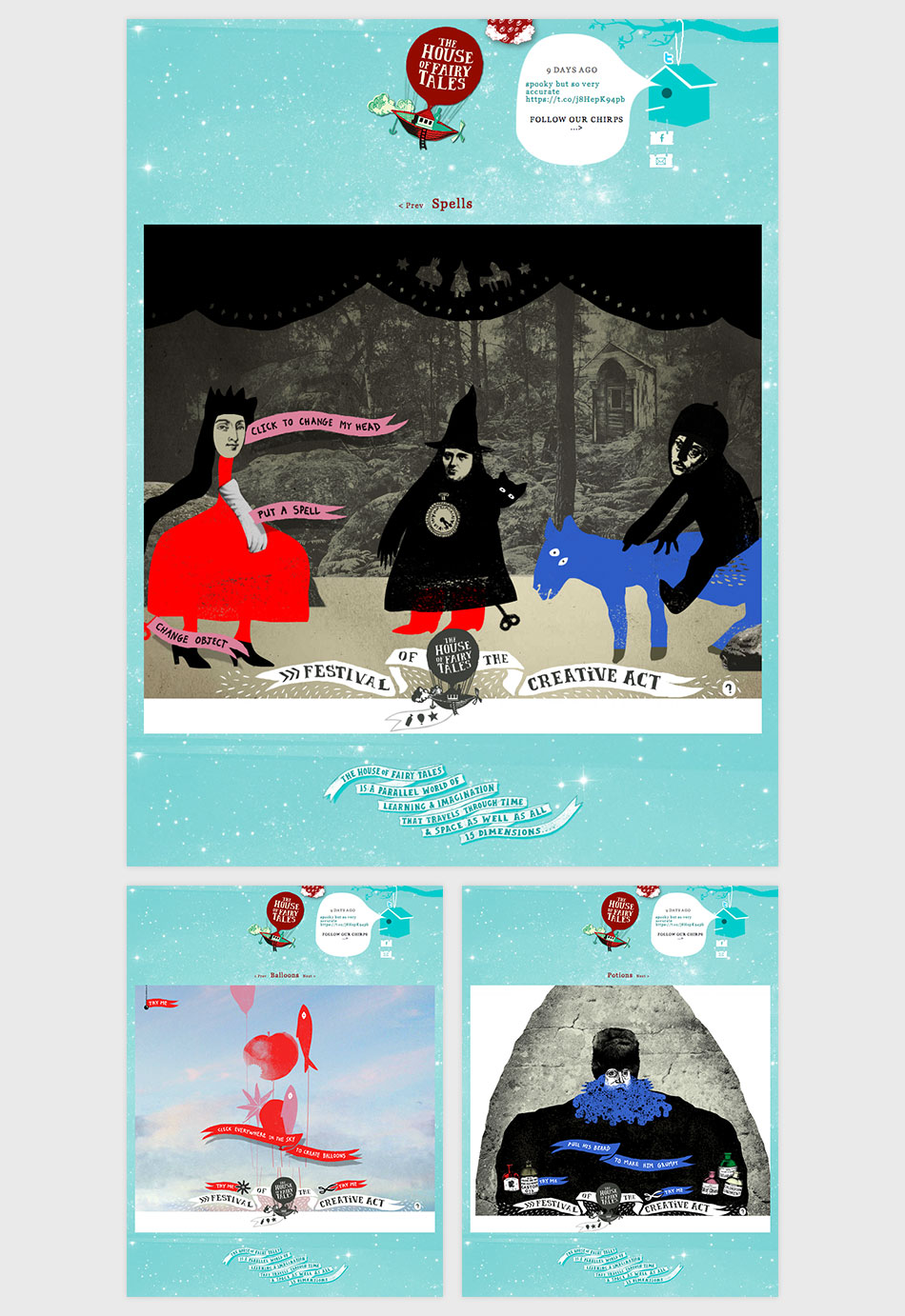 We started by doing a complete assessment of HOFT's past events and printed materials and decided to adopt their house style on the website. We achieved this by commissioning their artist to create the illustrations for the site.
The unique navigation bar was made up of individual animated planets, each planet themed to the relevant page.

Website: Full site design, build and functionality development, MySQL, PHP, WordPress, AJAX, Javascript