The Fitzrovia Chapel
exhibition celebrates the life and work of renowned performance artist Leigh Bowery. The chapel is the only remaining building of the Middlesex Hospital, where Leigh died from AIDS on New Year's Eve 1994. Leigh is a legendary figure who spans the worlds of art, fashion, dance, club and music. Essentially he himself was the living breathing work of art, his now iconic designs and costumes were ubiquitous and meant for Leigh, as he pushed his body through ever more extreme creations, designed to shock and thrill onlookers from dance floor to gallery.

Fruitmachine were asked to produce the catalogue for the show to tell the story of this life and his flamboyant costumes.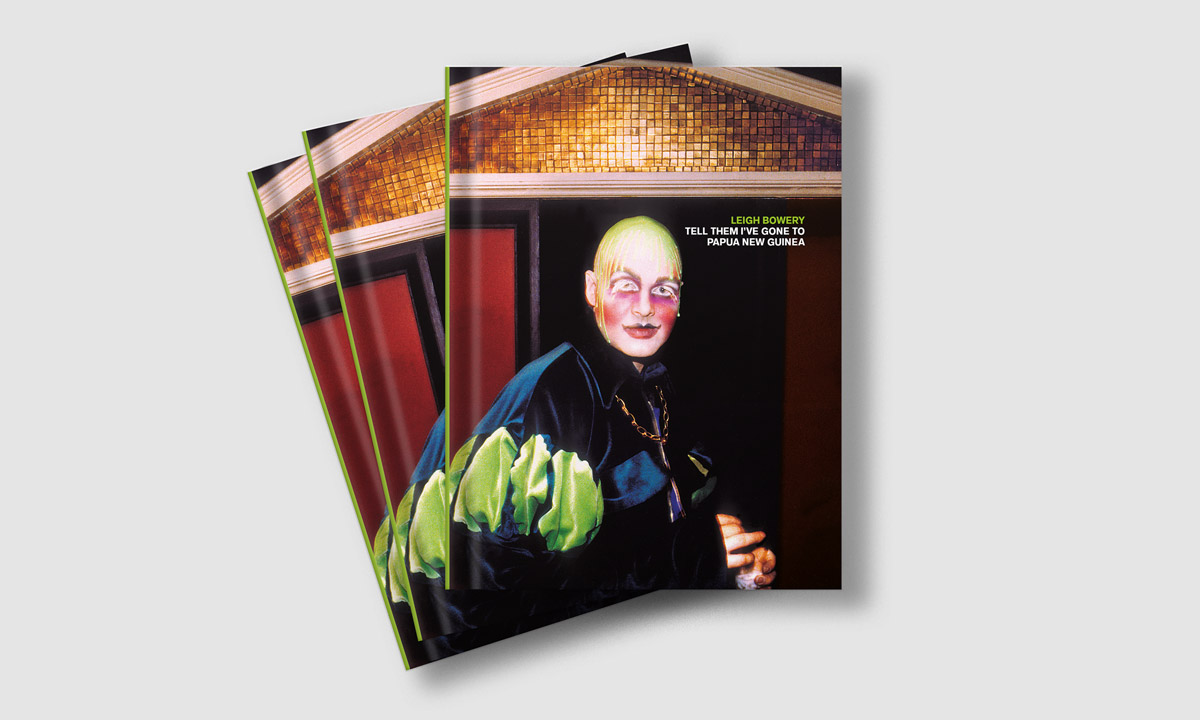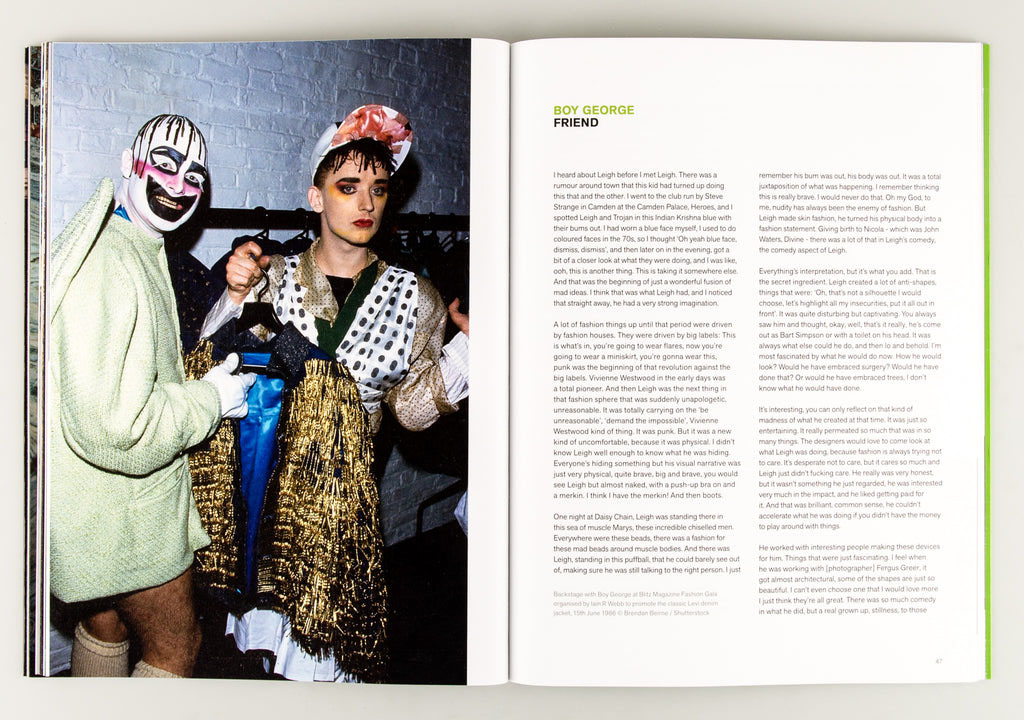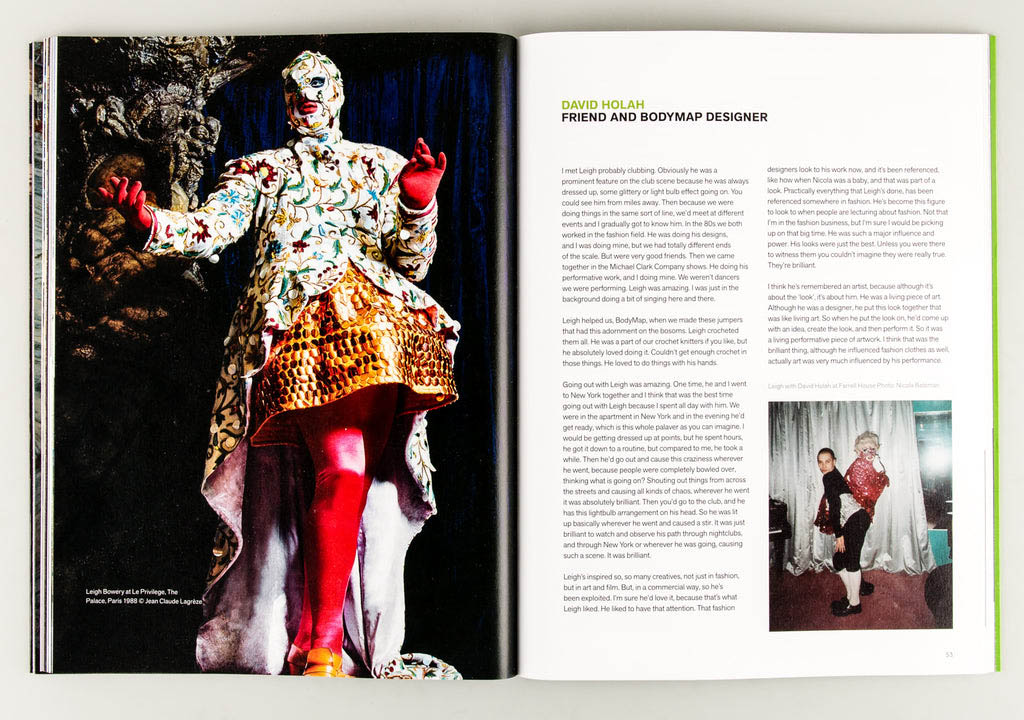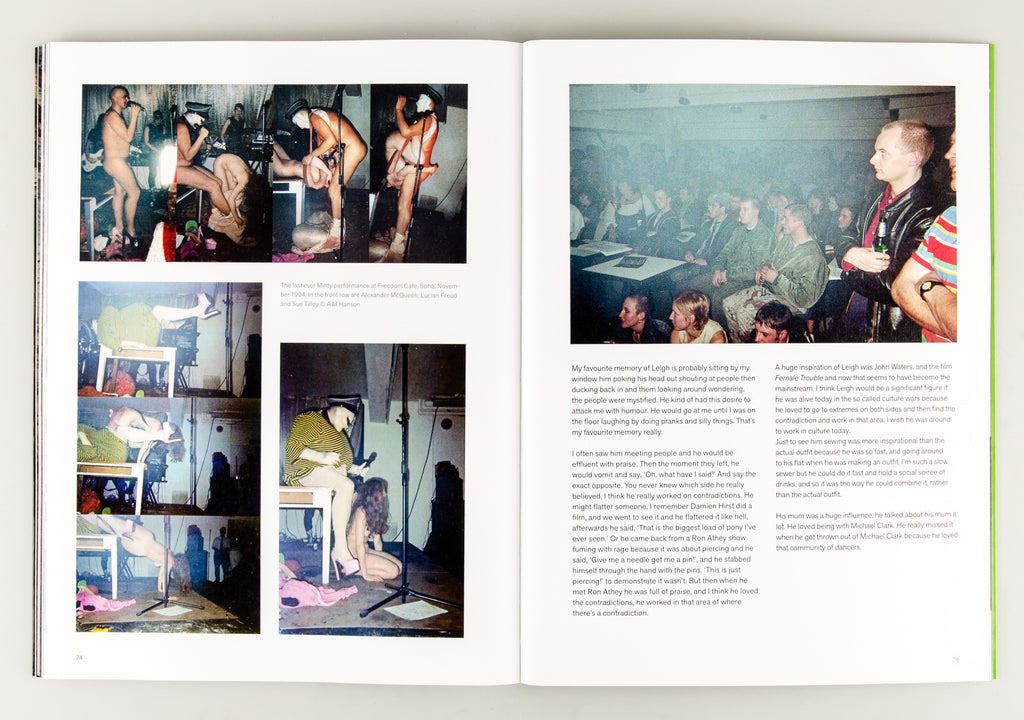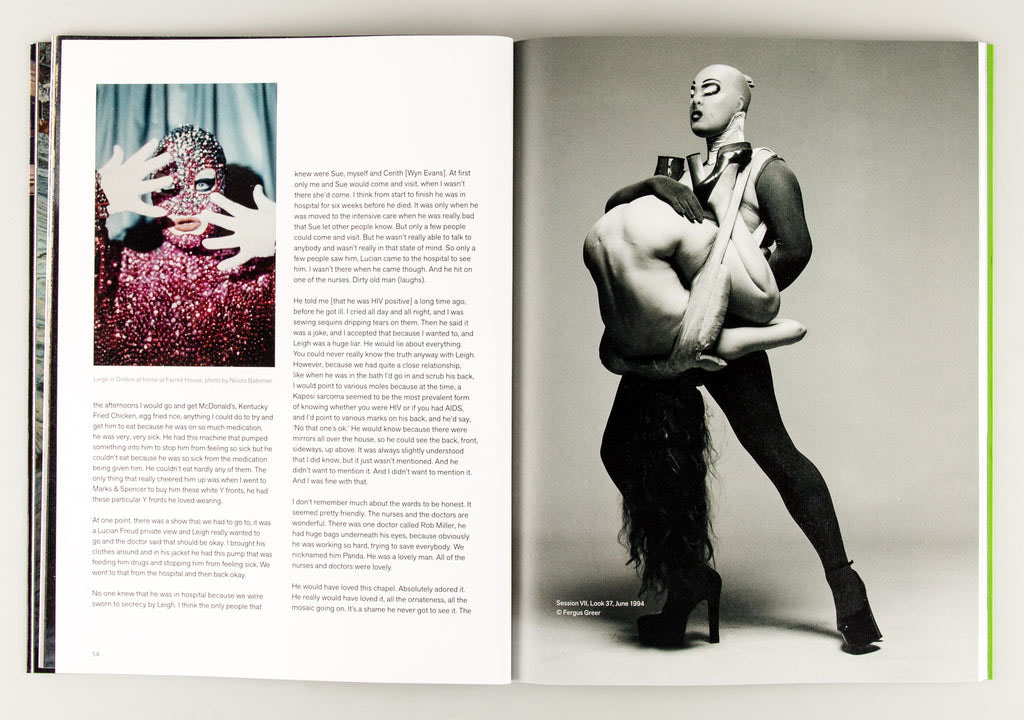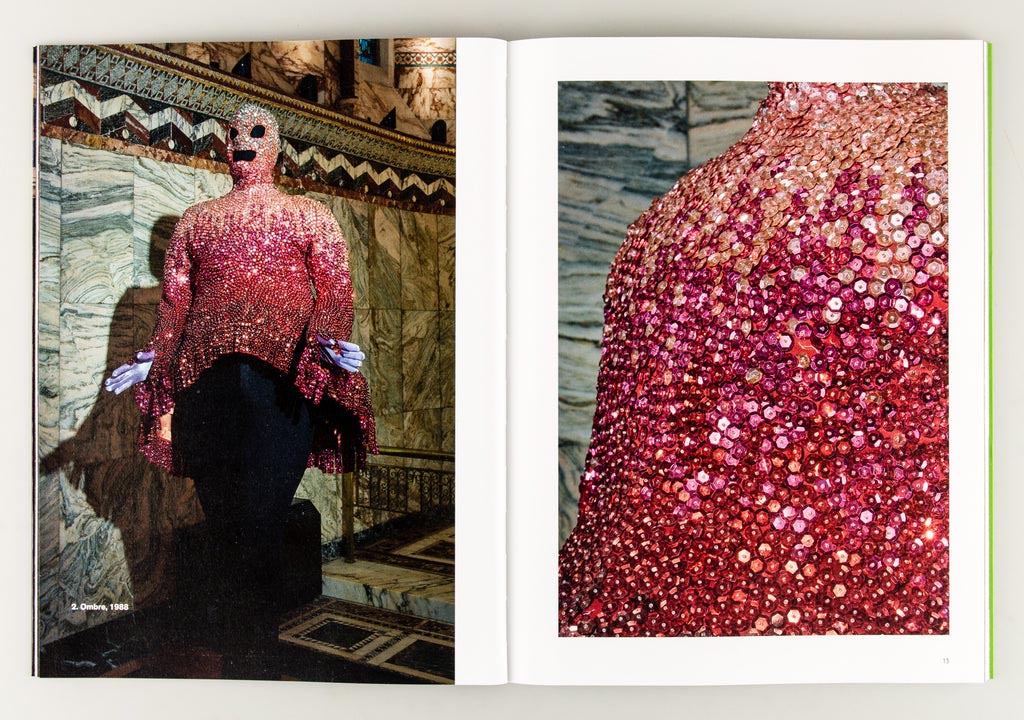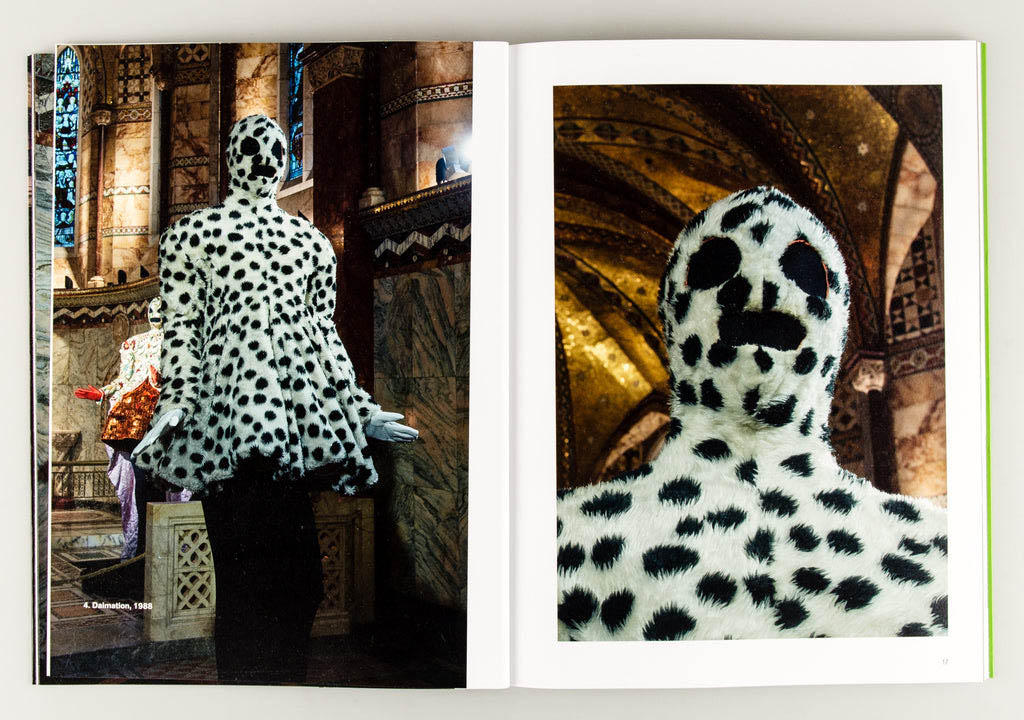 Working closely with Hannah Watson the creator, we devised the catalogue into two sections, the photos of the show and the story of this life. inspired by the bright colours in the costumes that Lee created we used the bold green from the cover picture, we applied it throughout the book as titles and section breakers making a harmony between the photos and text pages. In the exhibition section, we paired details shot with every different exhibit with some overview shot at the start and finish, leading you through the exhibition.
Tell Them I've Gone To Papua New Guinea is the exhibition catalogue of Leigh Bowery's exhibition at The Fitzrovia Chapel. It features installation images of all the works in the chapel, full transcripts of all the interviews in the film and photographs, plus a foreword by Barry Miles, renowned writer on counterculture.

The exhibition was held at the /?/?/
Picture Editor, Design & Art Direction