RSGI Limited is a global think-tank for the legal industry that focuses on resilience, sustainability, growth and innovation for law firms, in-house legal teams and law companies around the globe. With unique insights and frameworks, they chart and analyse evolutions in the business and practice of law.
We worked with RSGI to create a new dynamic identity and website to articulate and visualise the forward-thinking law firm, helping to
position them away from other traditional law firms.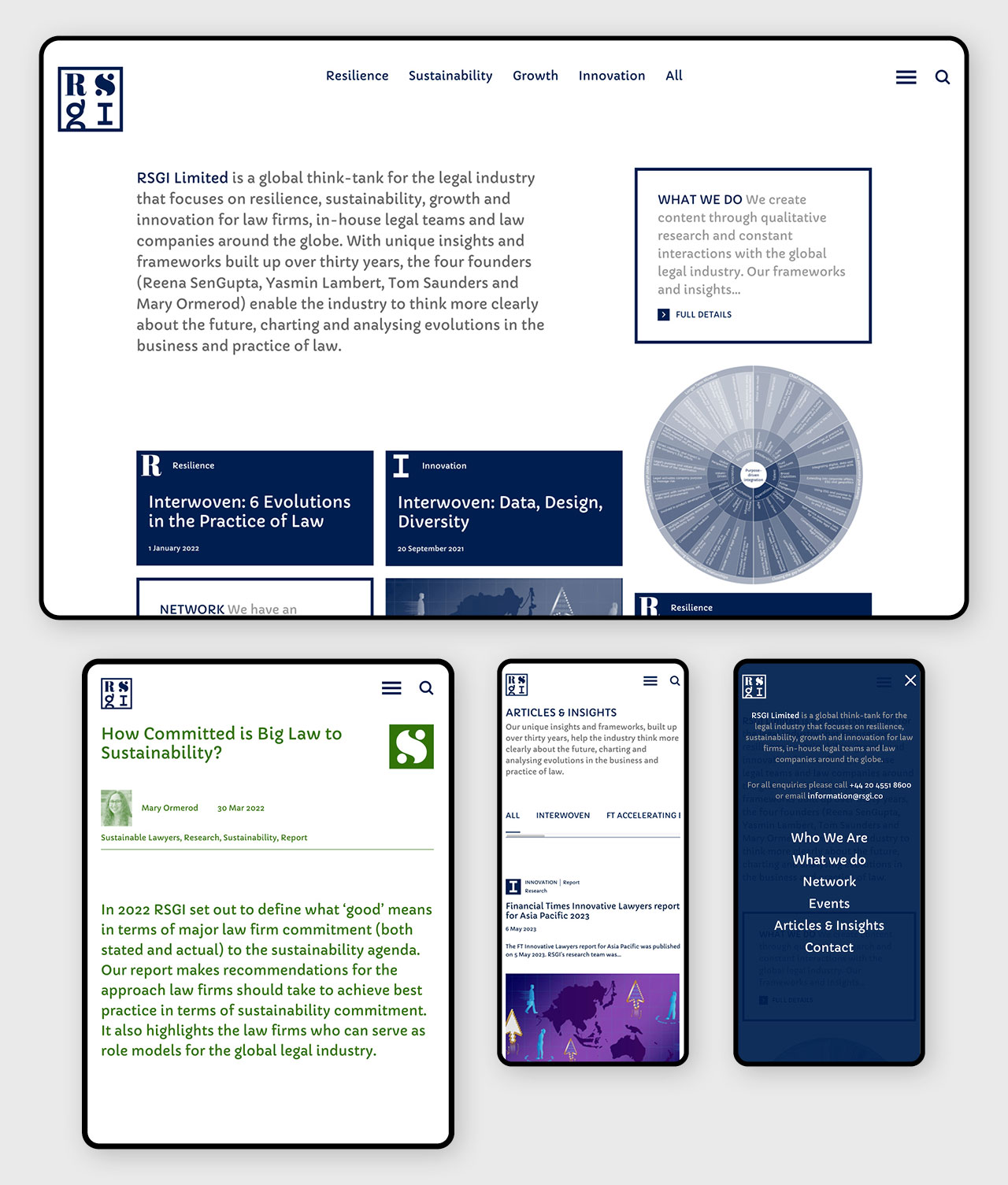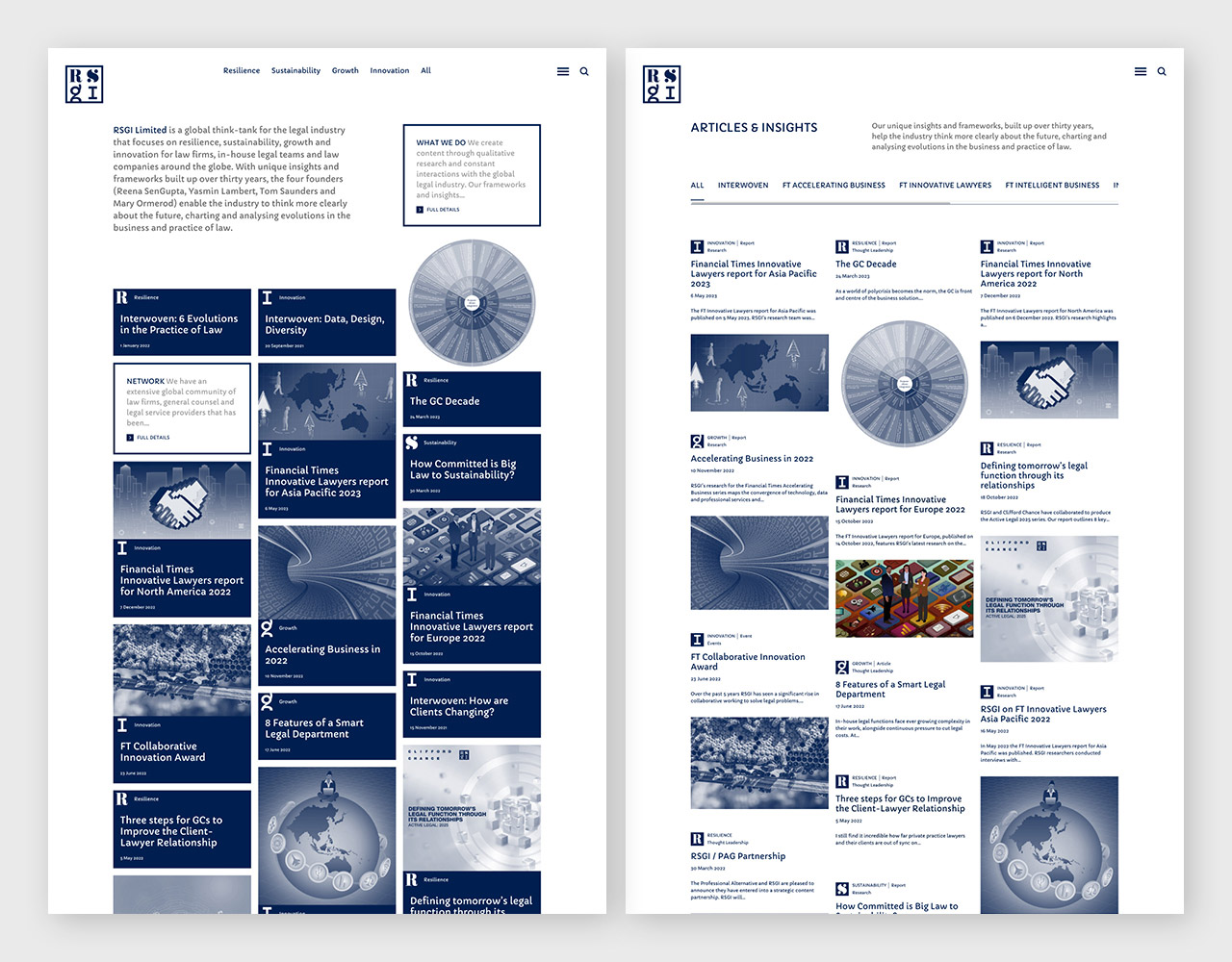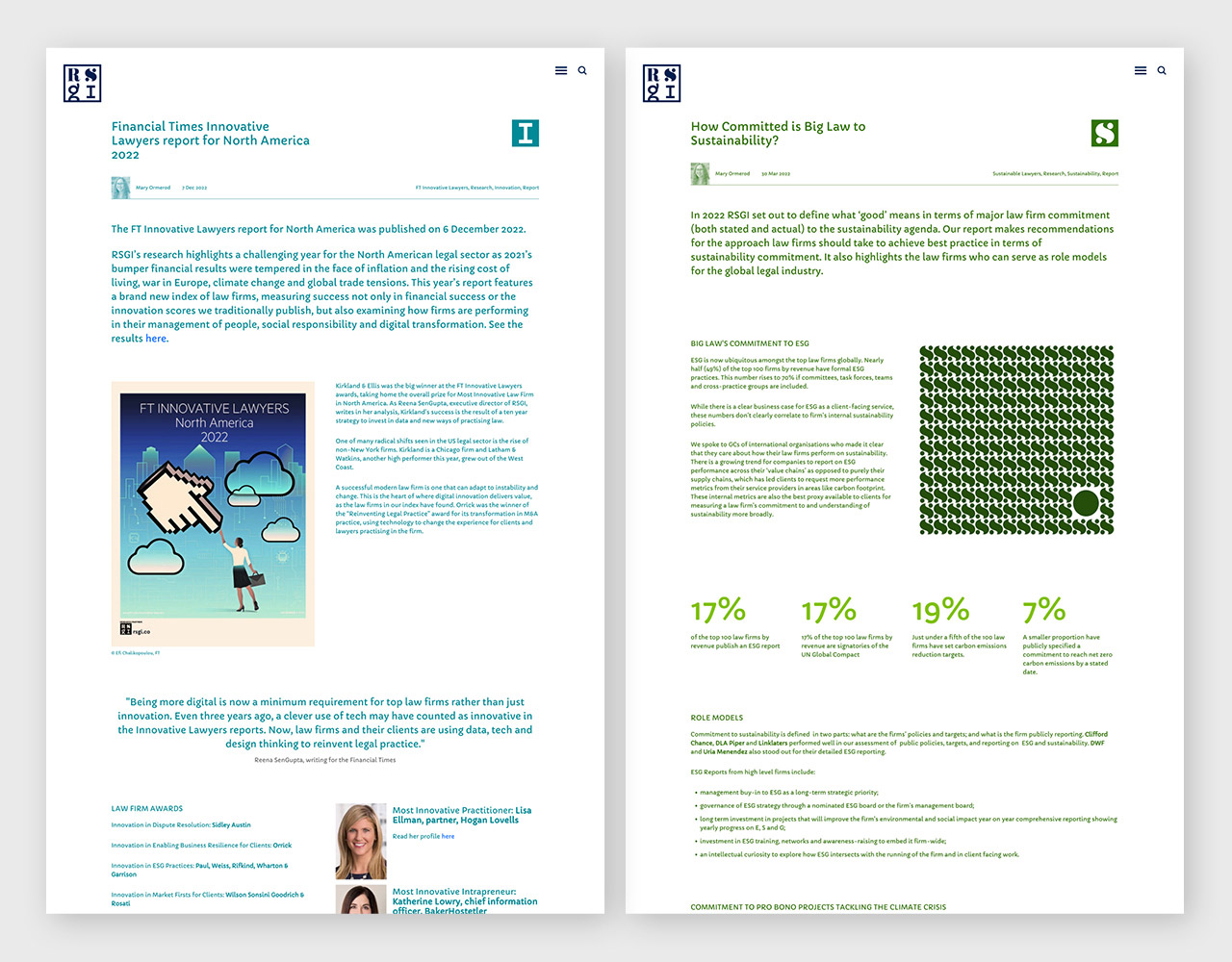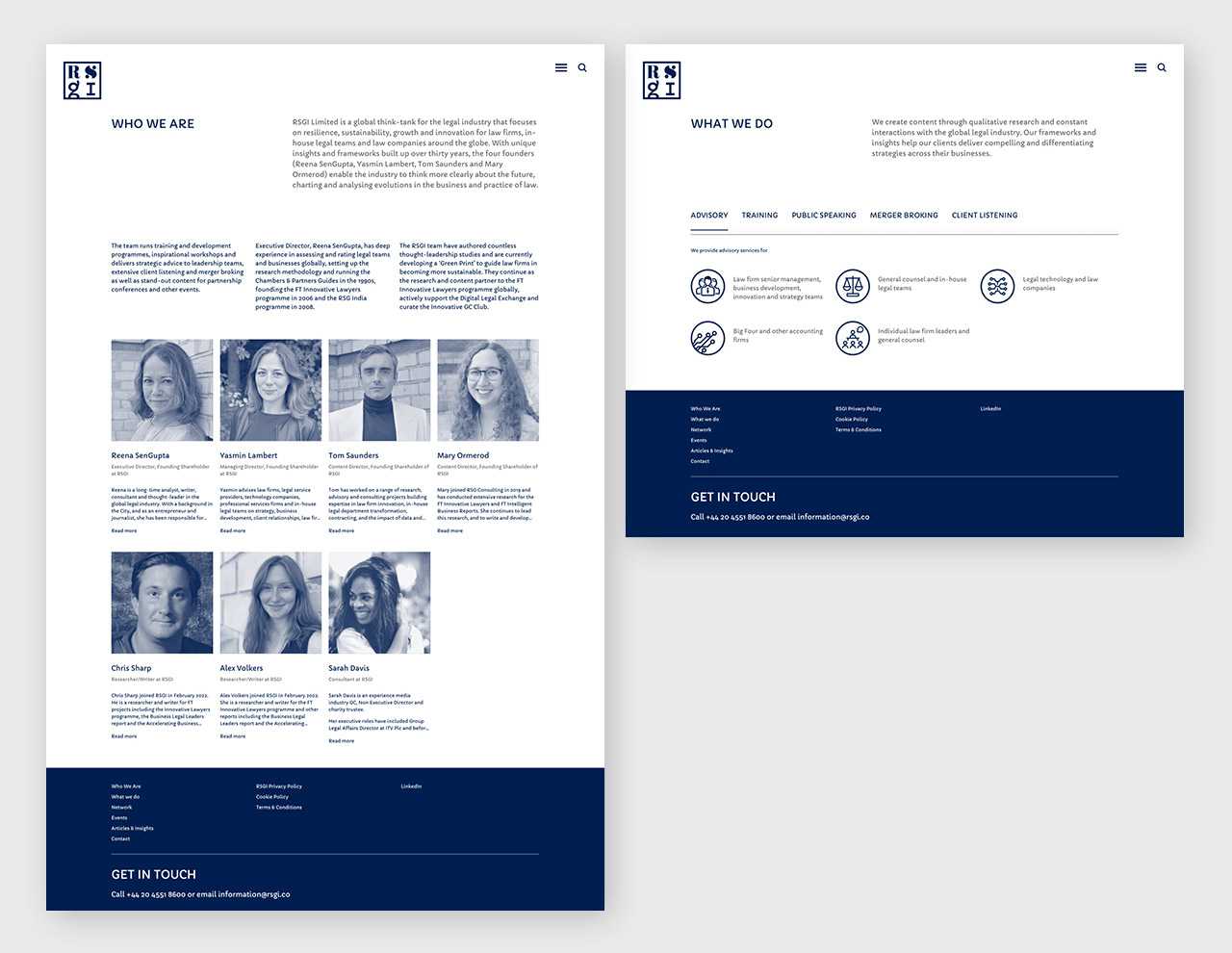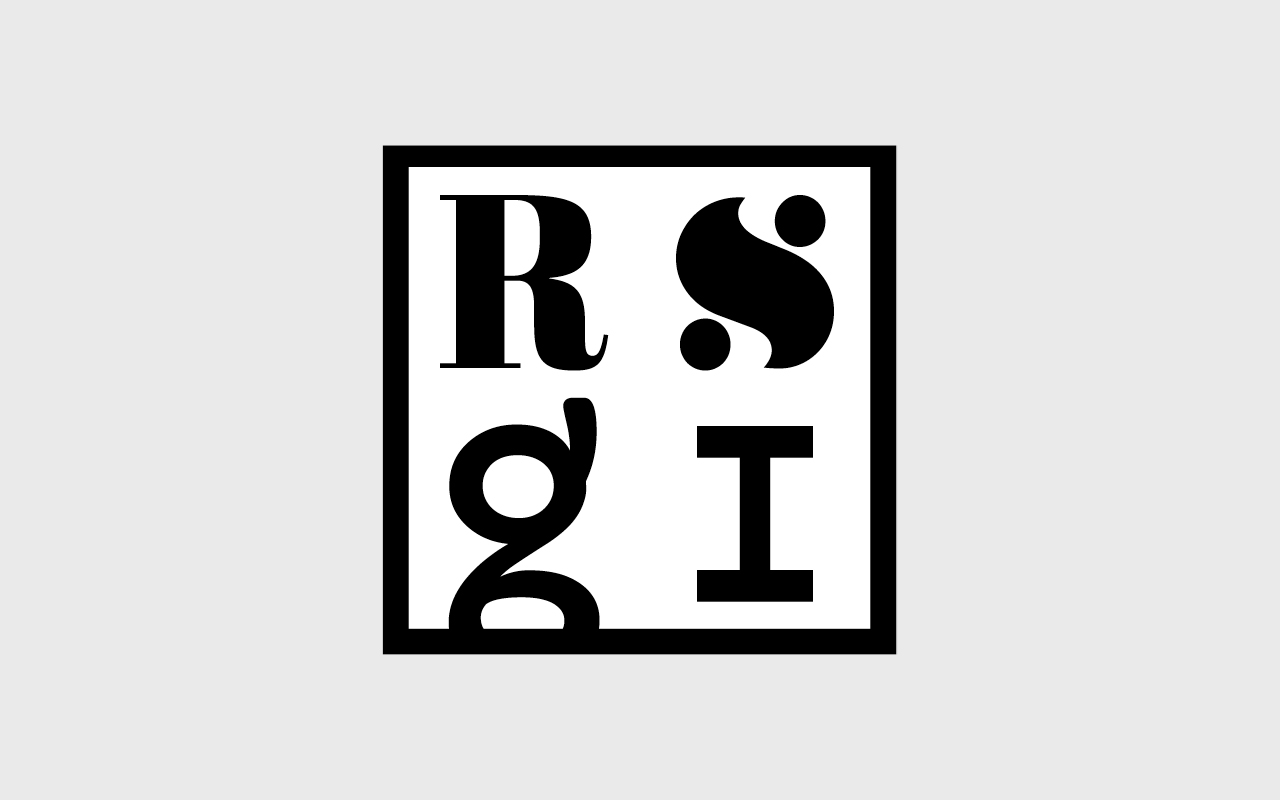 Branding:
Using that same lockup within the square and changing each character to different font combinations, creating multiple versions of the identity that express the inclusivity and diversity of the firm.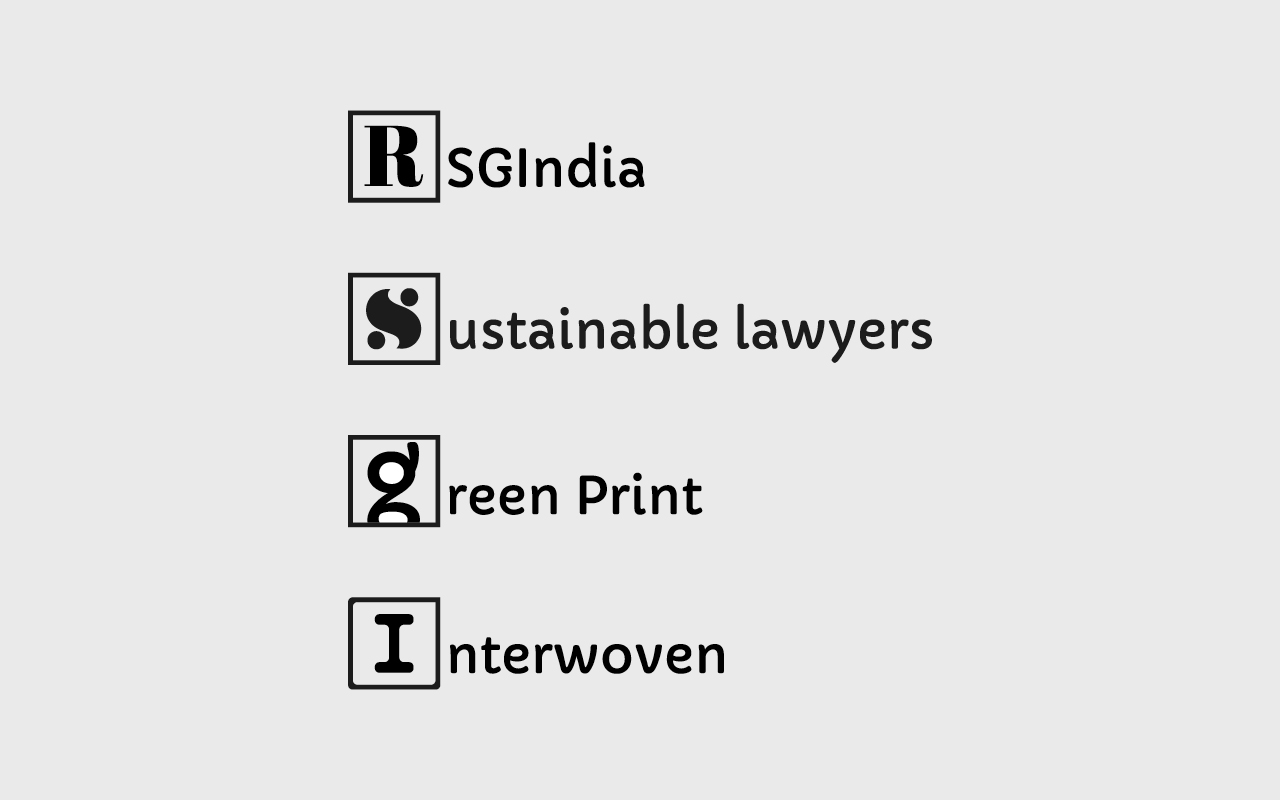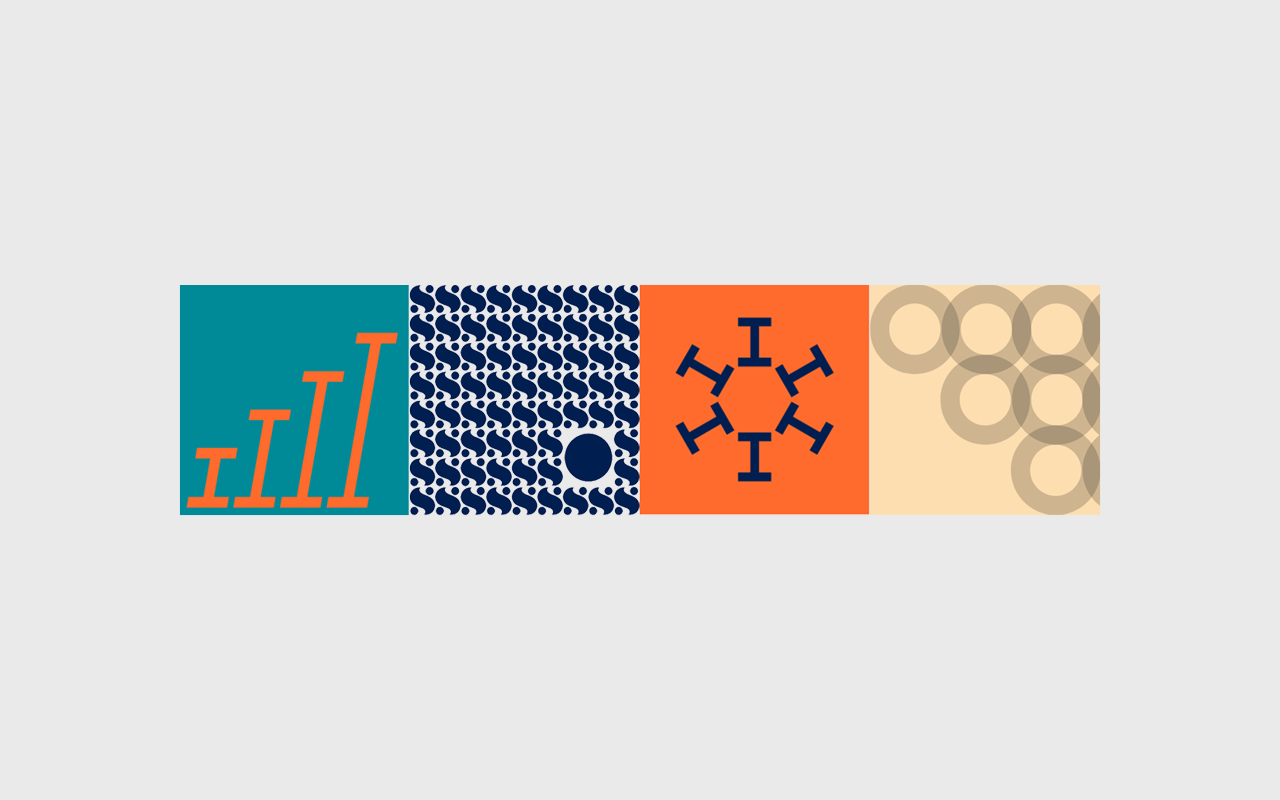 Website:
For the website, we worked closely with RSGI to understand the content they produce and how we can define the areas as content headers, Resilience, Sustainability, Growth and Innovation. We used the 4 sections header to define the look of the website by giving them each a colour and using the first letter as a section stamp. The colour was then applied to relevant content. We incorporate the look and feel of the branding into the website design with various blocks with CTA to each section. Each area has a different design template to visually separate the areas. 
Branding: Positioning, logo concepts and design
Website: Site architecture and concept, design and concept, Fully responsive custom WordPress website.
Planning, coding: MySQL, PHP, CSS, Javascript, Ajax

Click the link to visit the website: www.rsgi.co