Website design for internationally renowned photographer and filmmaker, Norbert Schoerner.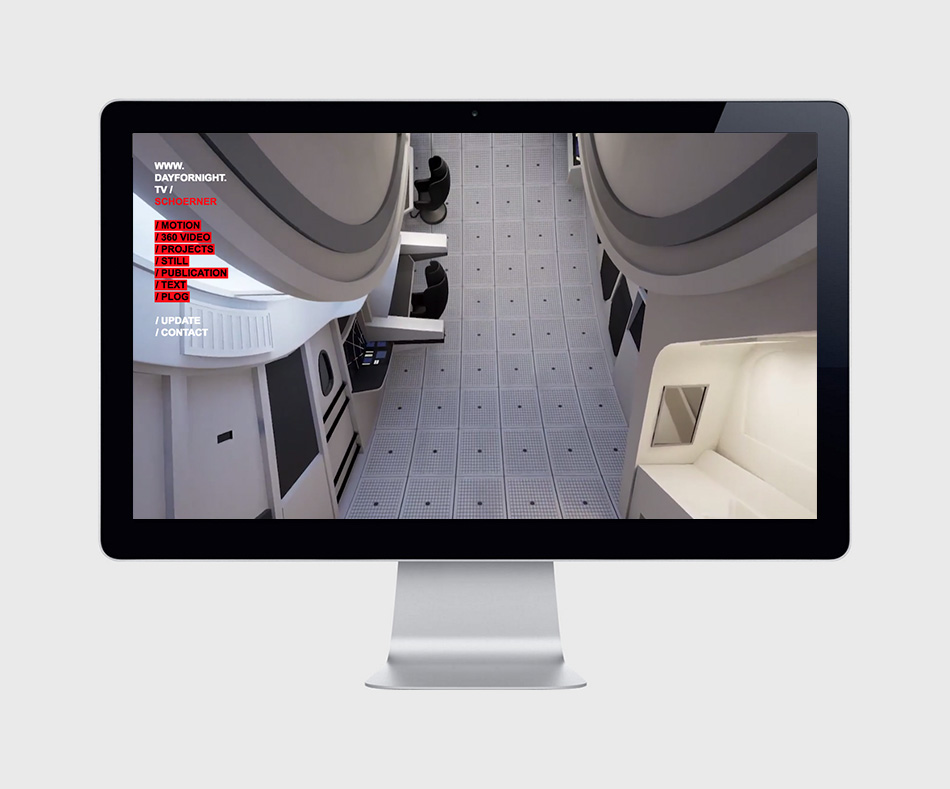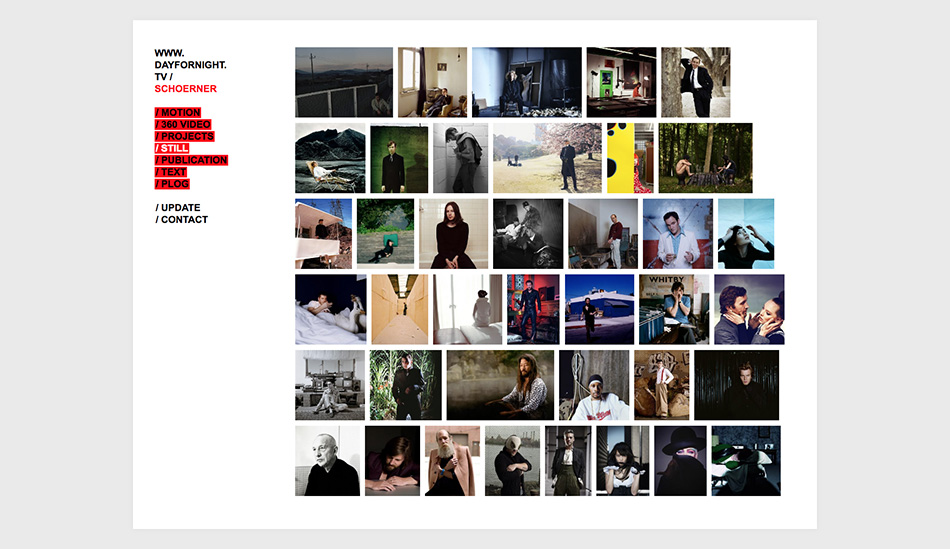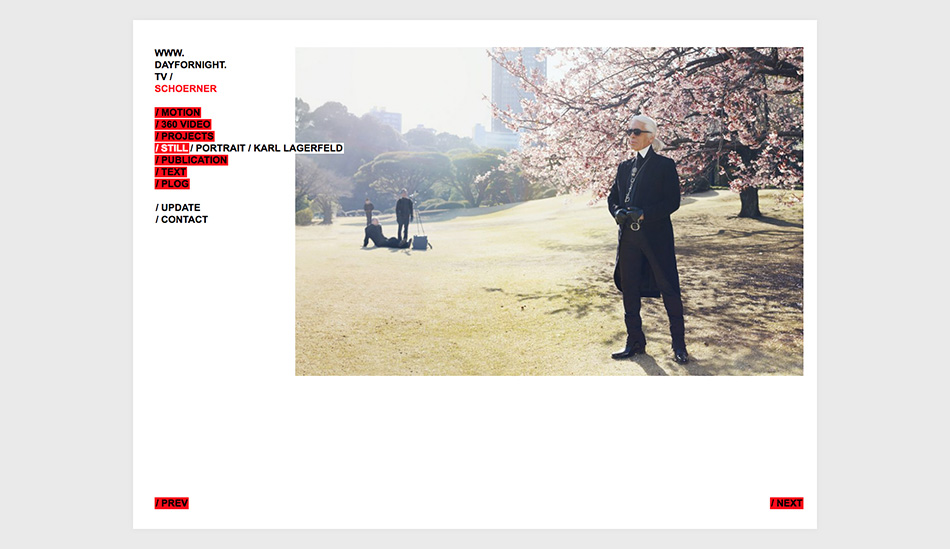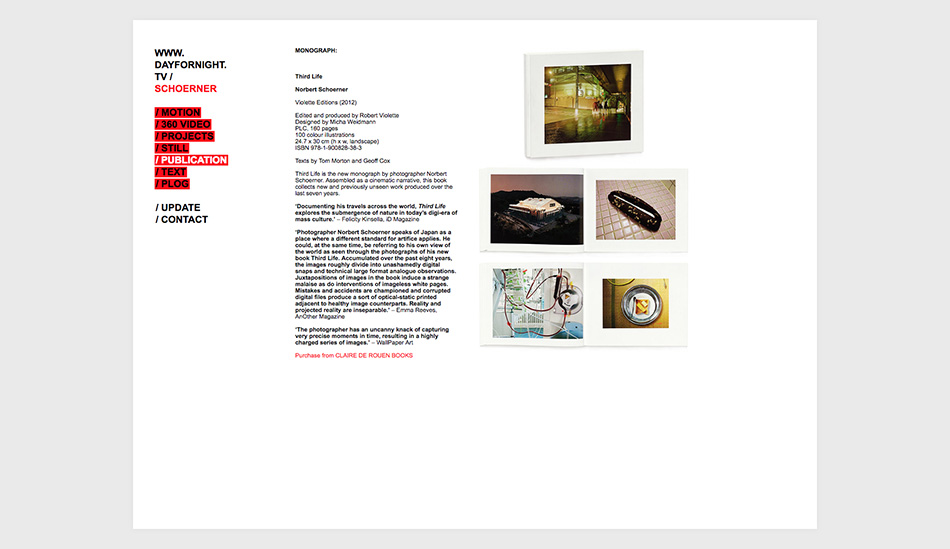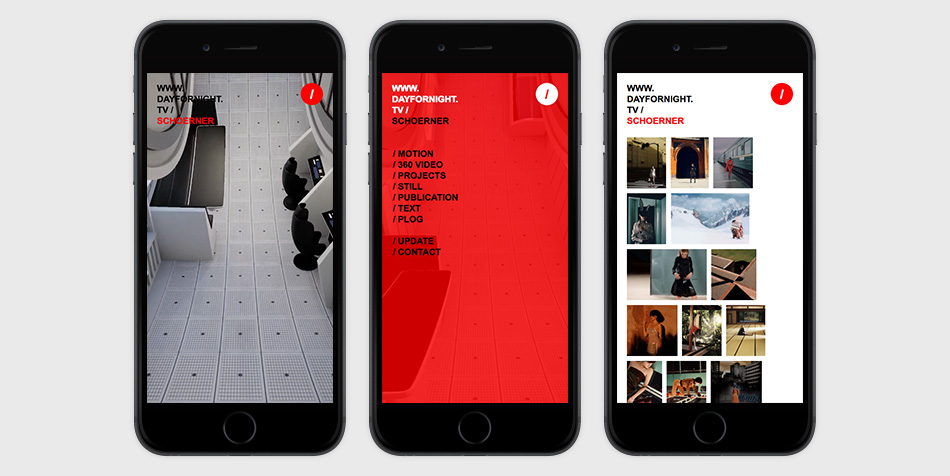 When Norbert approached Fruitmachine his existing website was not easy to manage and slowly becoming out of date due to its unconventional design. Coupled with his the decision to part company with photography agency CLM he wanted a website that could become his central promotional platform.
Having liked how raw the old website was we chose to adopt the slash / and use it more prominently in the site architecture, emphasising how each section underpins DAYFORNIGHT. The result is an immediately honest sense of Norbert's identity as soon as you arrive at the site. We reinforce this through the website's navigation with its function to direct or offer information being as necessary as the work itself. Replacing the regular menu icon with the encircled slash adds another level of purity/clarity and consideration specifically for mobile devices.
Norbert considers the website in itself is a project, which allows us to continue to be creatively flexible with how we evolve the site's structure and appearance, based on the new types of content and projects Norbert is working on.
Click the link to visit the website: www.dayfornight.tv
Design, Build and development, Responsive WordPress theme