Portfolio website to showcase the works of Warren du Perez and Nick Thornton Jones, leading fashion photographers and filmmaking .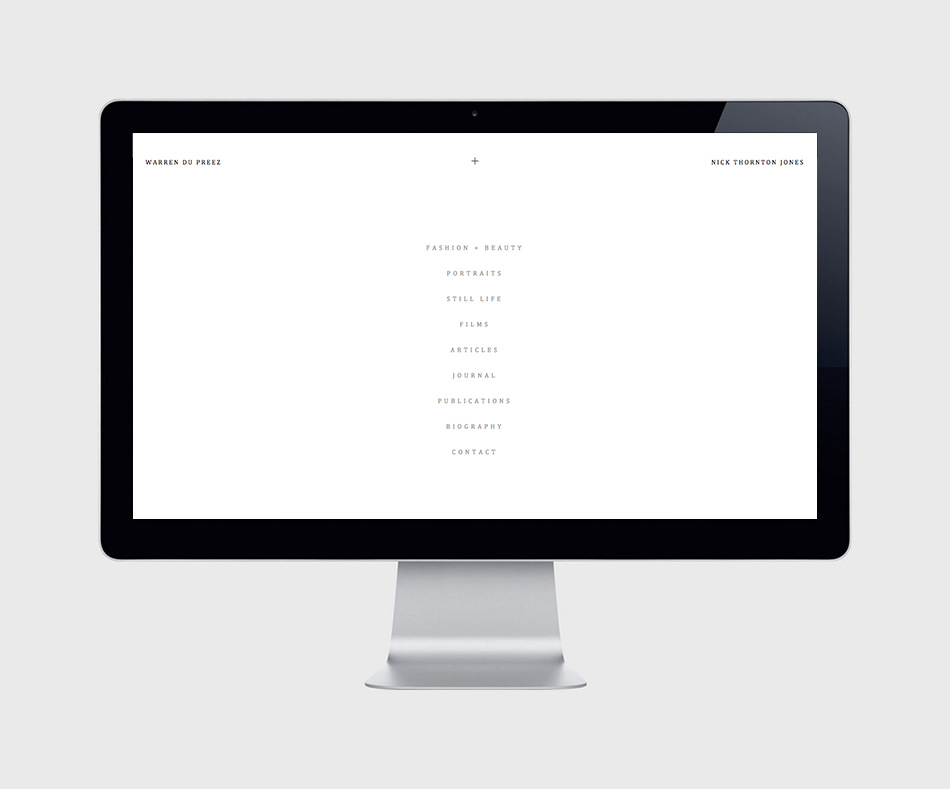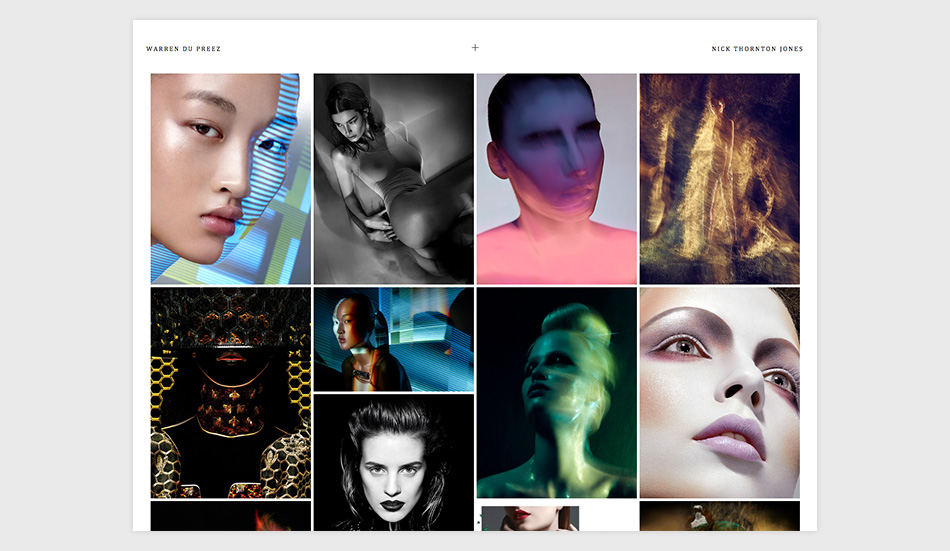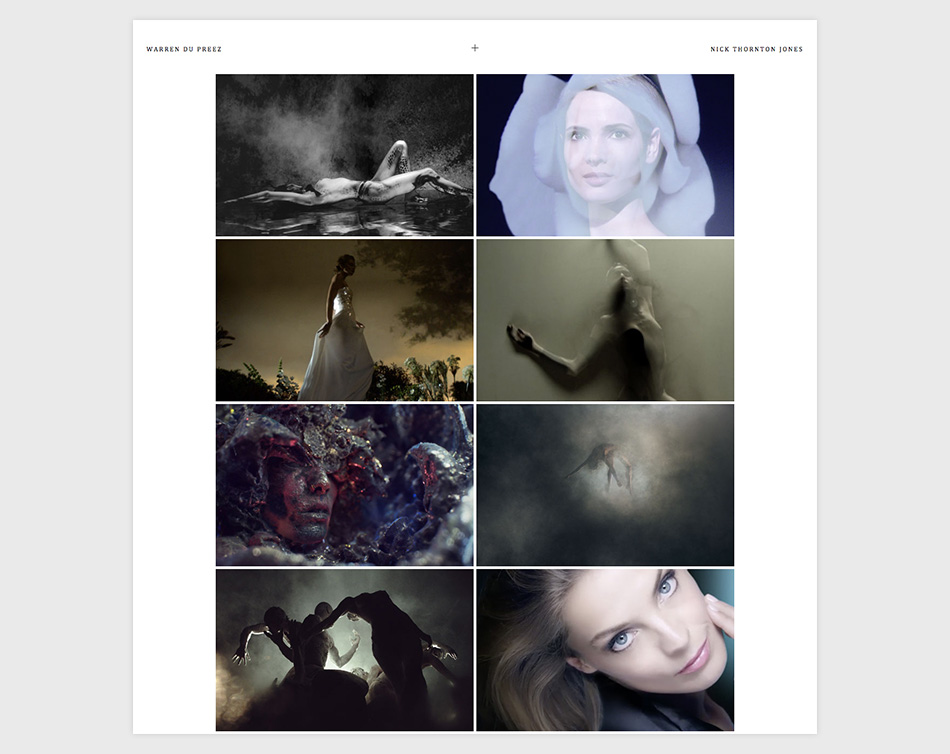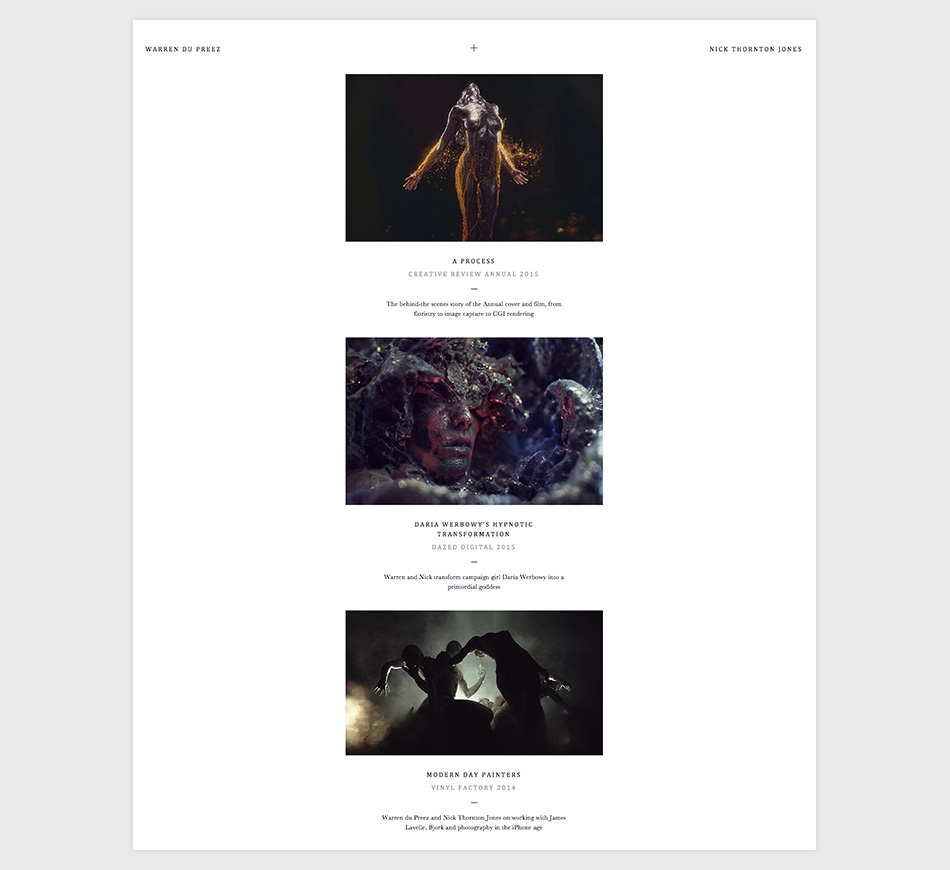 Fruitmachine were ask by renowned image makings Warren du Perez and Nick Thornton Jones to create a portfolio site showcasing there works. They needed a distinctive site that let the imagery do the talking, but held the images in a strong design.
We approach the design with a less is more attitude, this help keep the design slick and uncomplicated. we used different size masonry grids for each section to display work in each relevant section, with some blocks populated with video content that played when arriving on the page.
Warren du Preez and Nick Thornton Jones are regarded as two of the industry's leading artists within image making and film. W&N began their collaboration in 1998 through their shared fascination of the image-making process and the possibilities of combining their photographic art form and digital domains.Their distinctive approach in visual communication and experimentation has resulted in striking and highly original artworks for the worlds of beauty, fashion and music.W&N have created editorial for V Magazine, NY Times Magazine, Numero, i-D, Dazed & Confused, Chinese Vogue and Nowness.
Design, build and development, Responsive WordPress theme

Click the link to visit the website: www.warrendupreeznickthorntonjones.com