Working with Flanagan's estate asked us to revise the website that we design over 5 years ago to see how we could refresh and improve the site.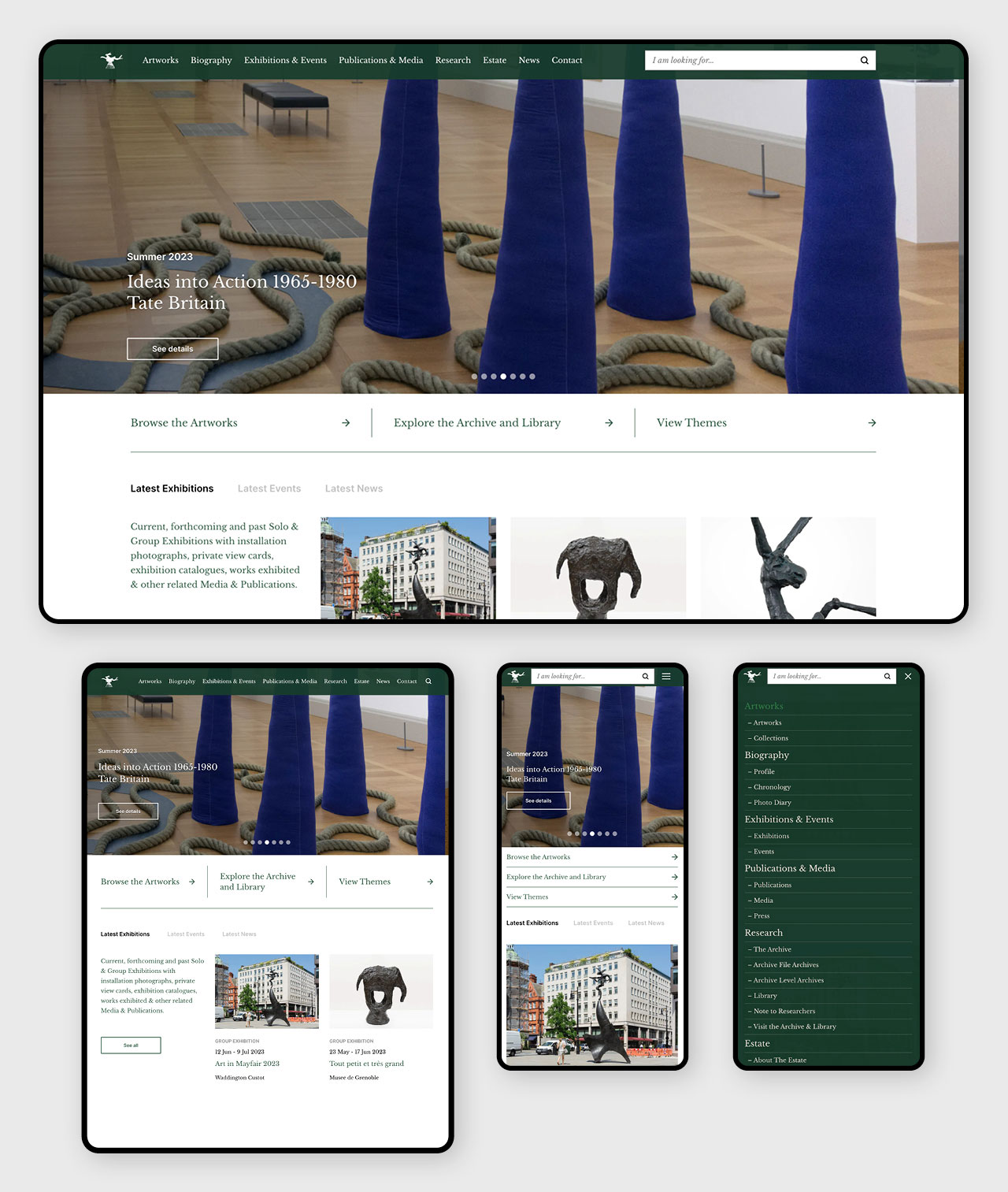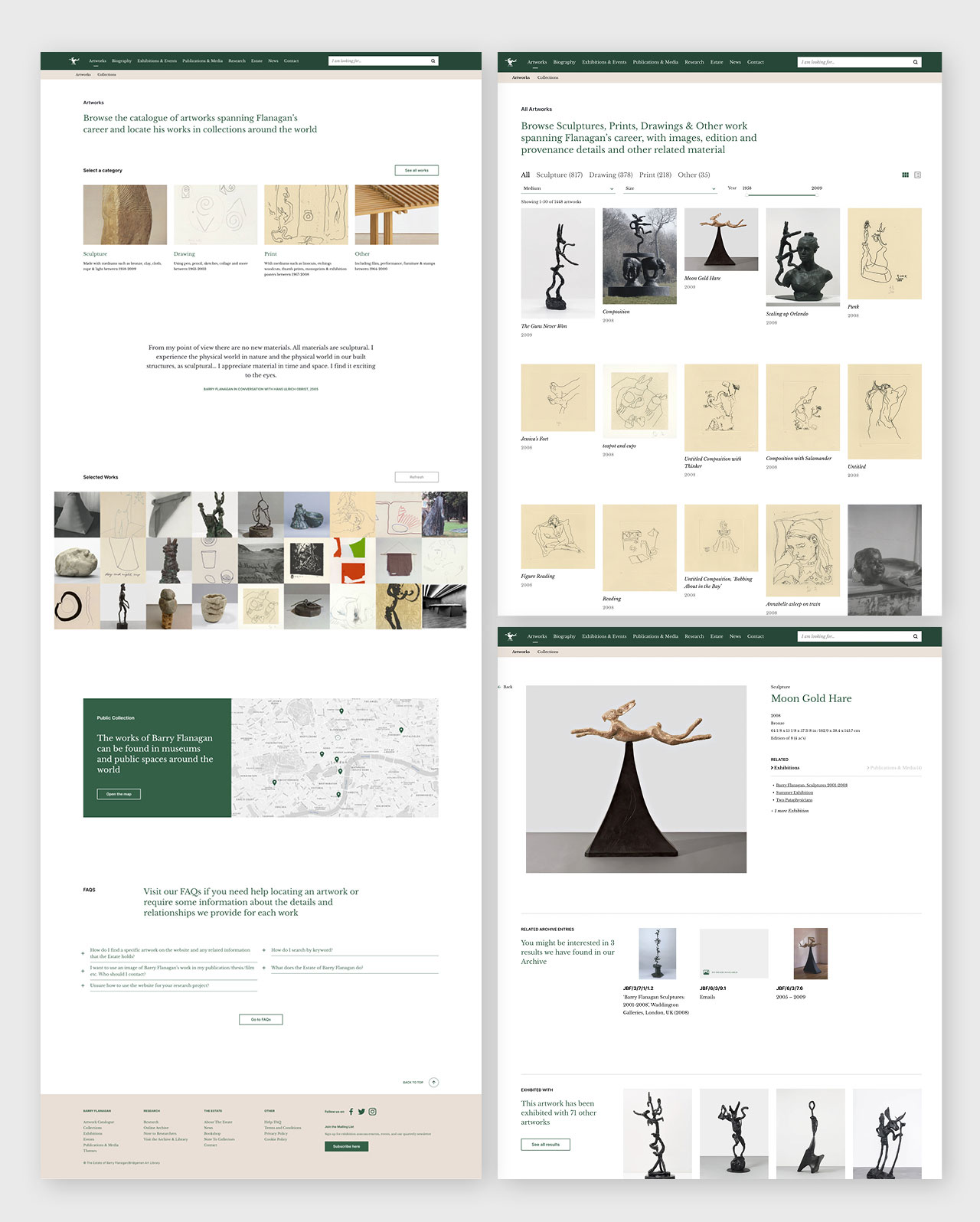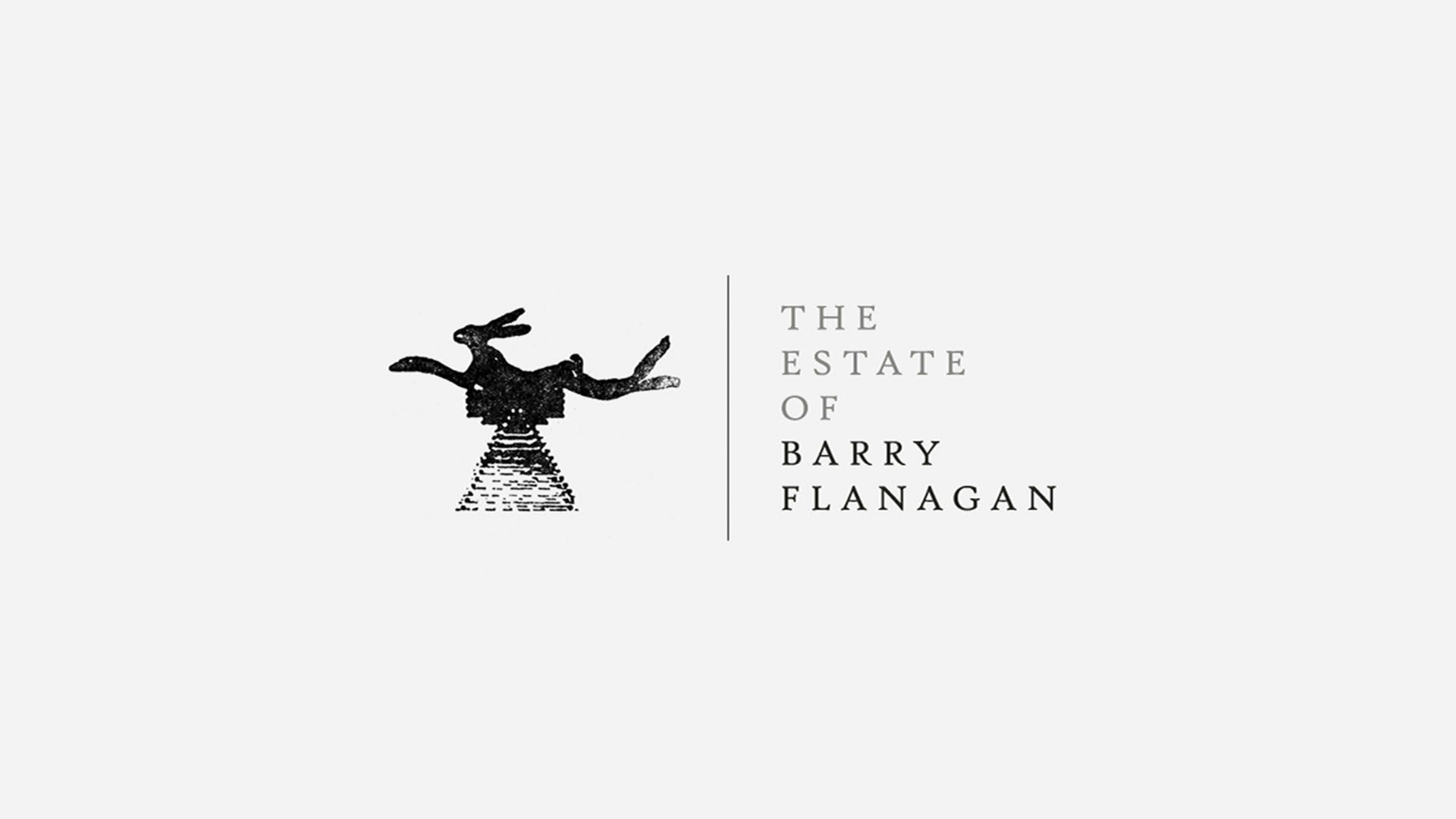 Working closely with Flanagan's estate, signposted and navigated in a near-infinite number of ways.
The logo we designed previously, Its a hand-shaded illustration of one of Flanagan's beloved Large Leaping Hares which reside in public spaces around the world, immediately signals a step back in time to the era that shaped Flanagan's work. The use of capital letters and subtle colour fields to separate the estate and BF in a serif font from the era.
Site architecture and concept, full site design, build and functionality development (in conjunction with Holster Media)
Filemaker CMS, MySQL, PHP, WordPress (Estate), AJAX, Javascript
Click the link to visit the website: http://barryflanagan.com/