Owers Warwick Architects evolved from NRAP Architects, a long-established Cambridge-based practice. Directors, Richard Owers and Richard Warwick, bring years of experience across many sectors and are supported by an excellent team of talented and enthusiastic architects.
We worked directly with the two founding partners to help them articulate and visualise their vision for the new practice, strategically positioning them around the idea of being passionate about architecture with a collaborative approach

that gives insight into the thought process and fine details.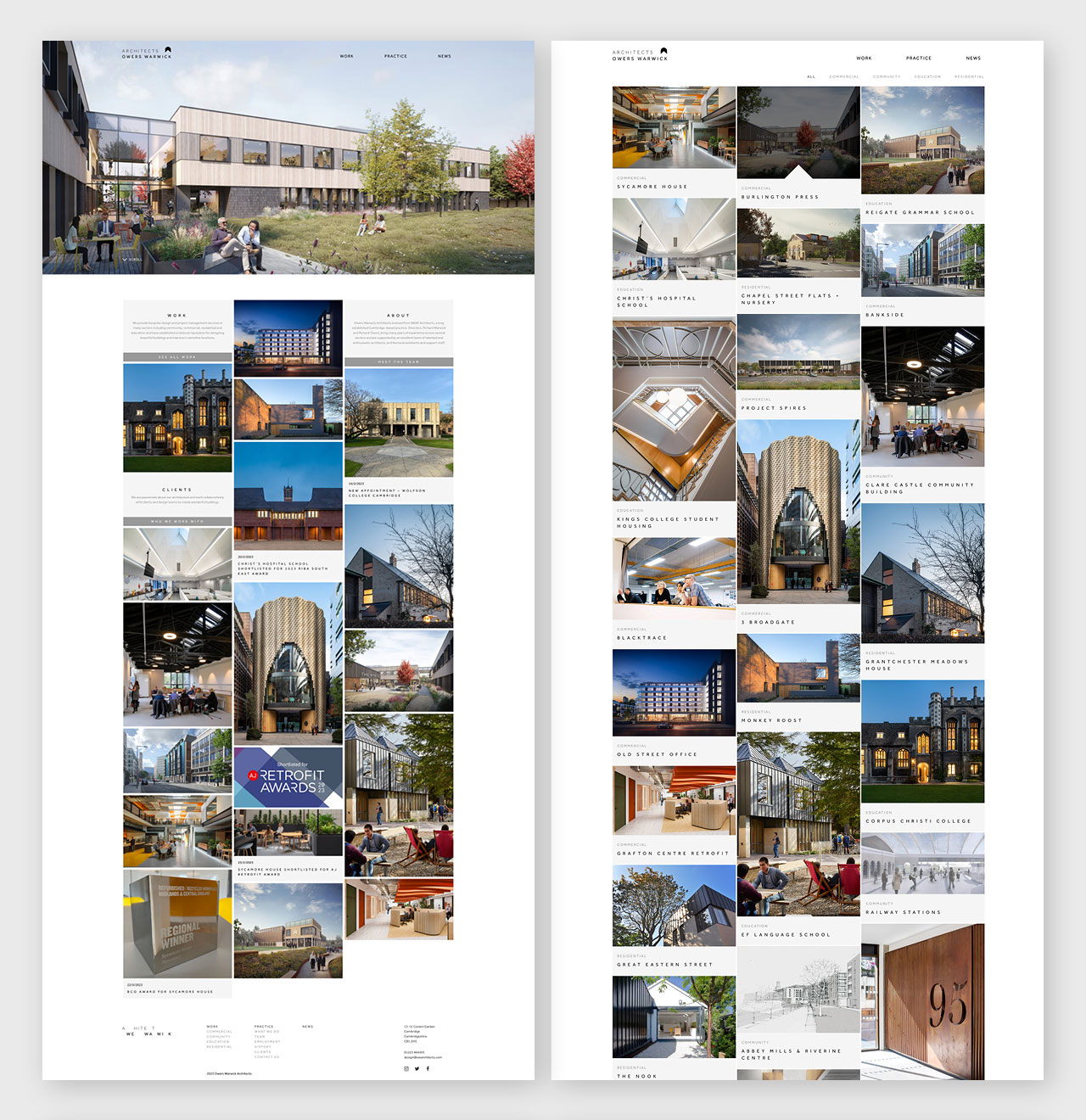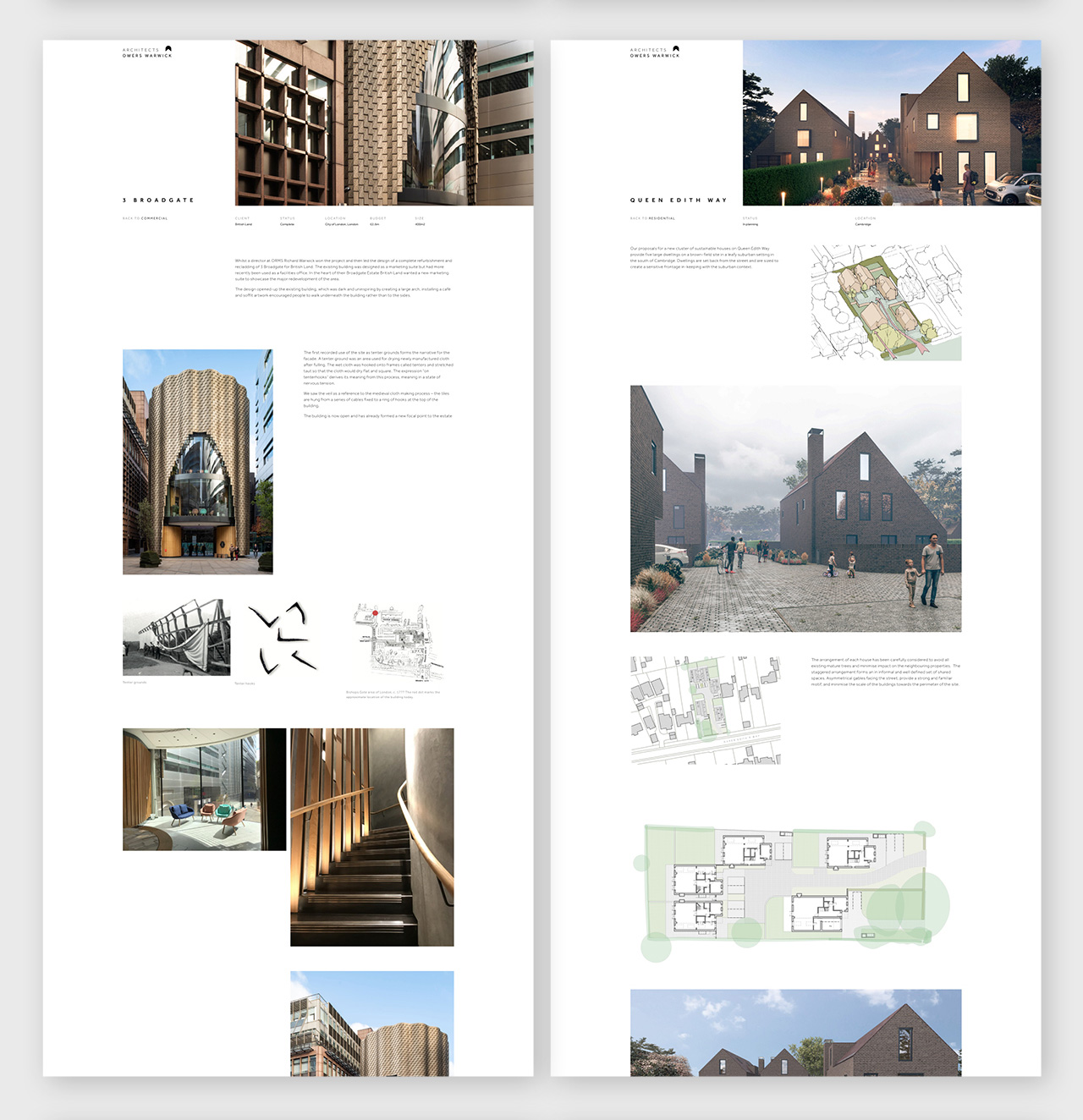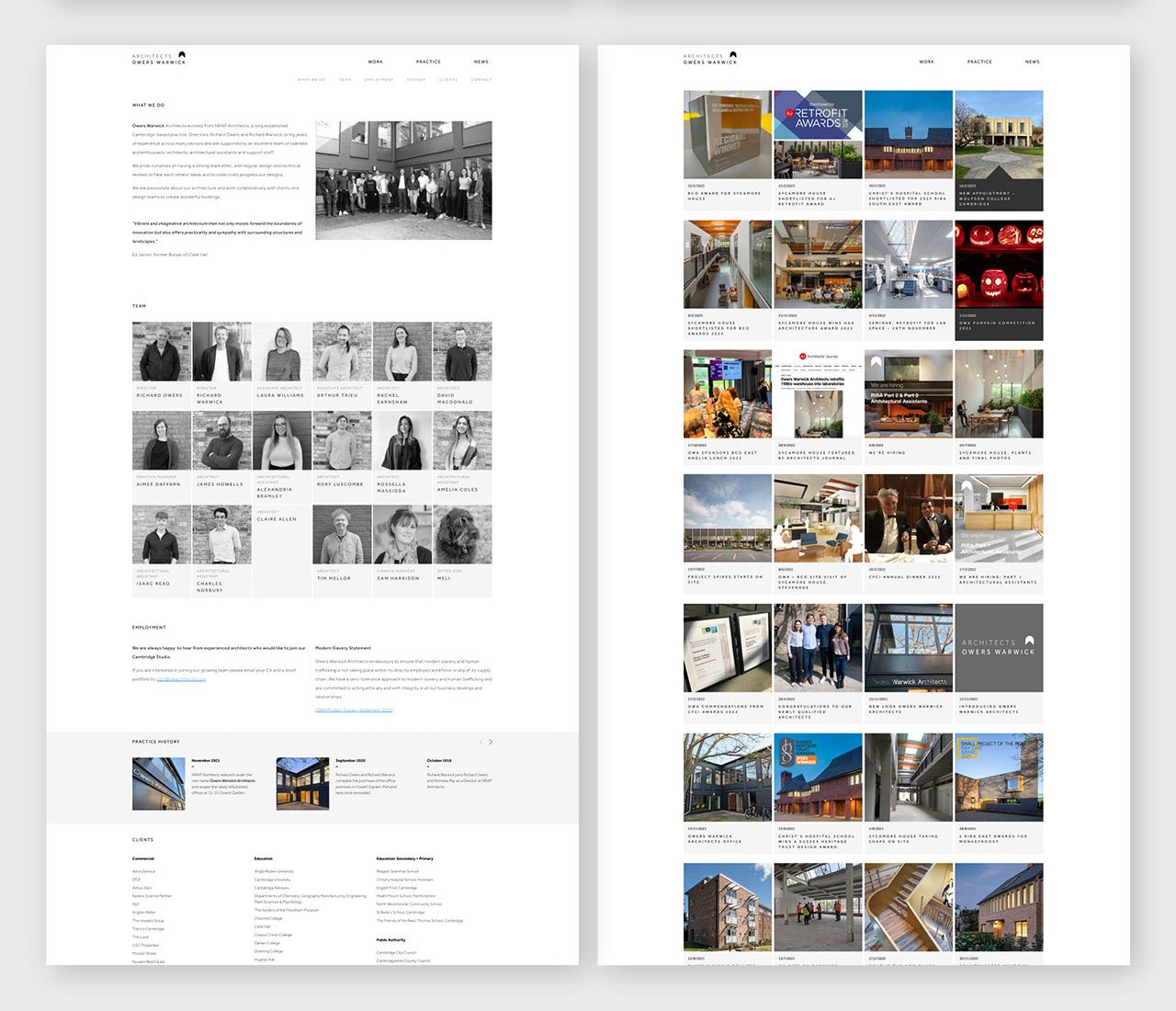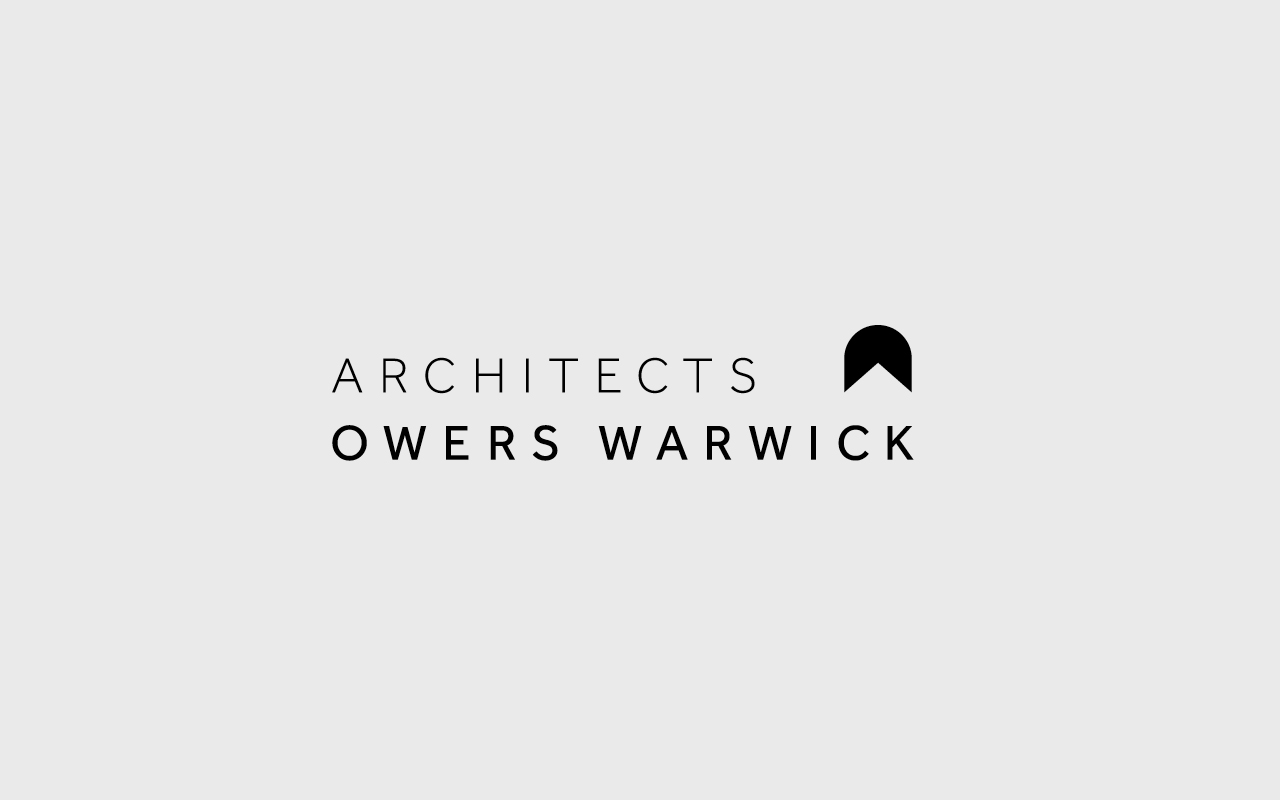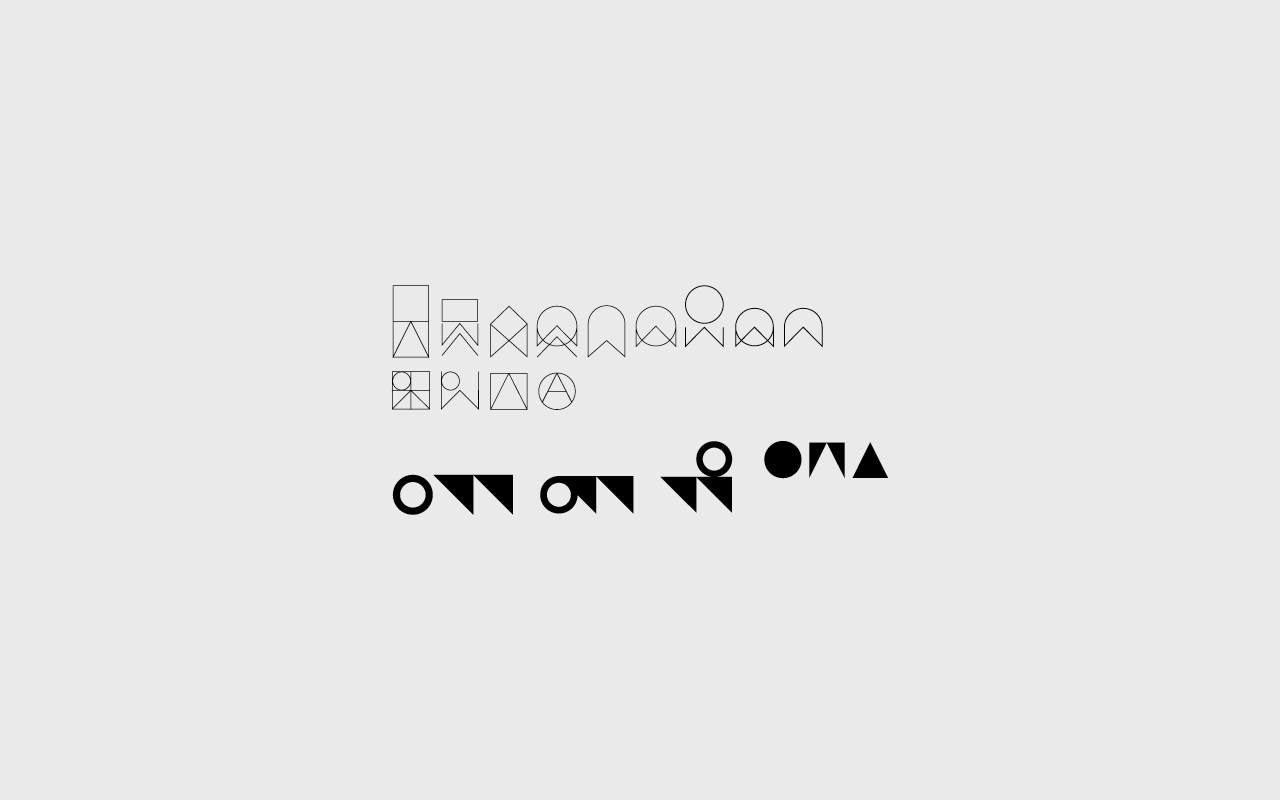 Website:
For the website, we drew inspiration from Owers Warwick's Architect's unique portfolio, while representing their concepts, studio and team. We incorporate the look and feel of the branding into the website design, and used a masonry grid to present content. Each area has a different design template to visually separate the areas. The dynamic project section provides OWA with the tools to not only showcase projects of their choice but also a means to curate a narrative that gives insight into the thought process and attention to detail that supports each concept, with each layout being unique.
Branding: Positioning, logo concepts and design
Website: Site architecture and concept, design and concept, Fully responsive custom WordPress website.
Planning, coding: MySQL, PHP, CSS, Javascript, Ajax

Click the link to visit the website: https://owarchitects.com/