Thinking-In-Practice ("TiP") is an "ideas lab for architecture, art and science", otherwise known as a treasure trove for anyone interested in the latest developments in technological and creative thinking. Our brief was to create an online portal for a series of interviews, essays and informative content from Balmond Studio. Balmond Studio is an international research-led practice of architects, designers, artists and theoreticians run by one of the world's leading thinkers on form and structure, Cecil Balmond.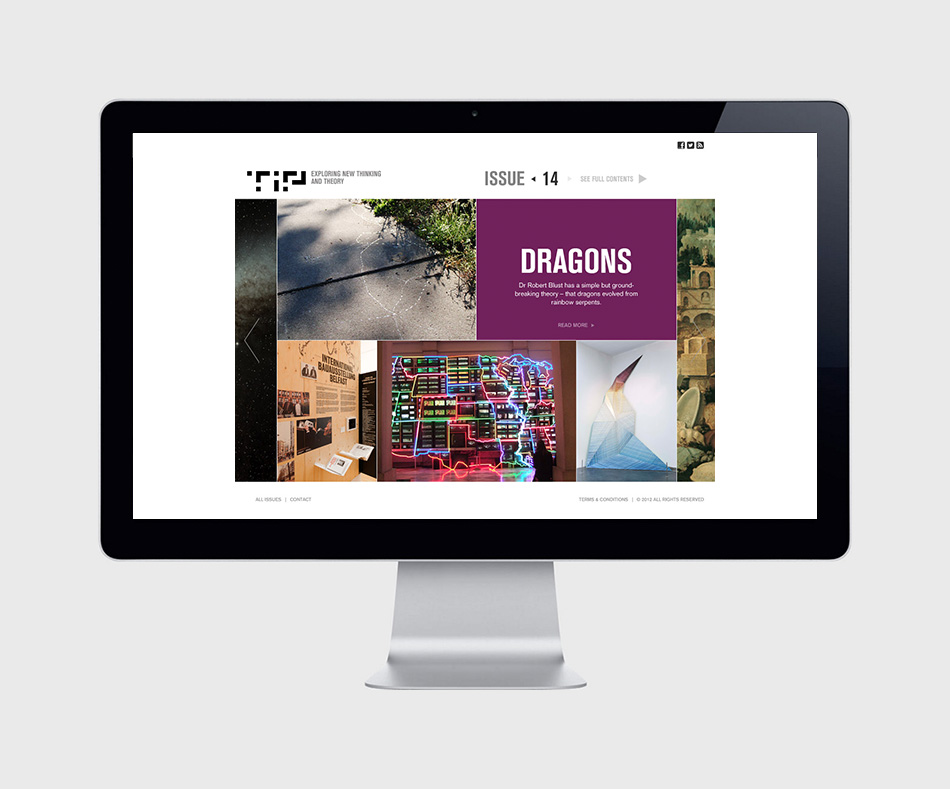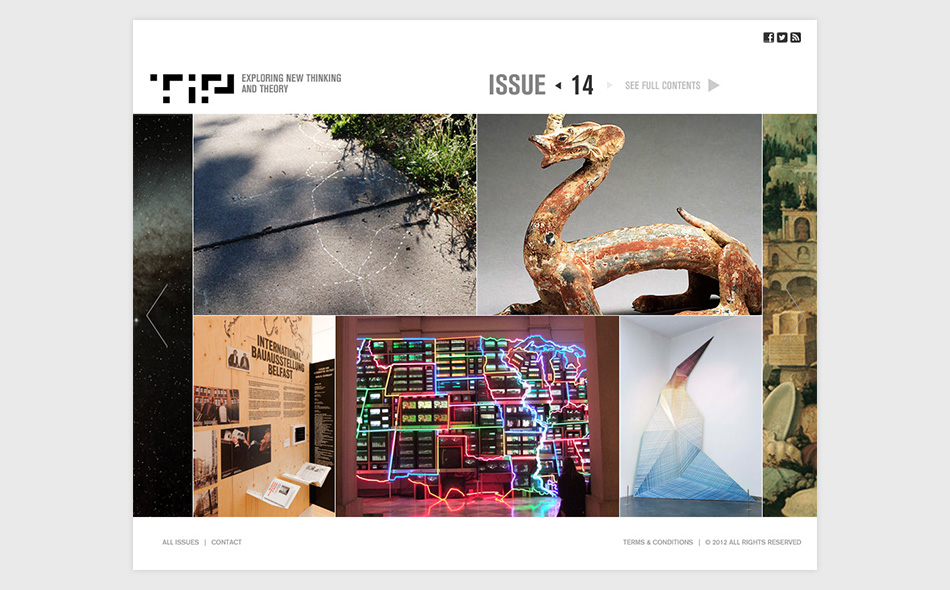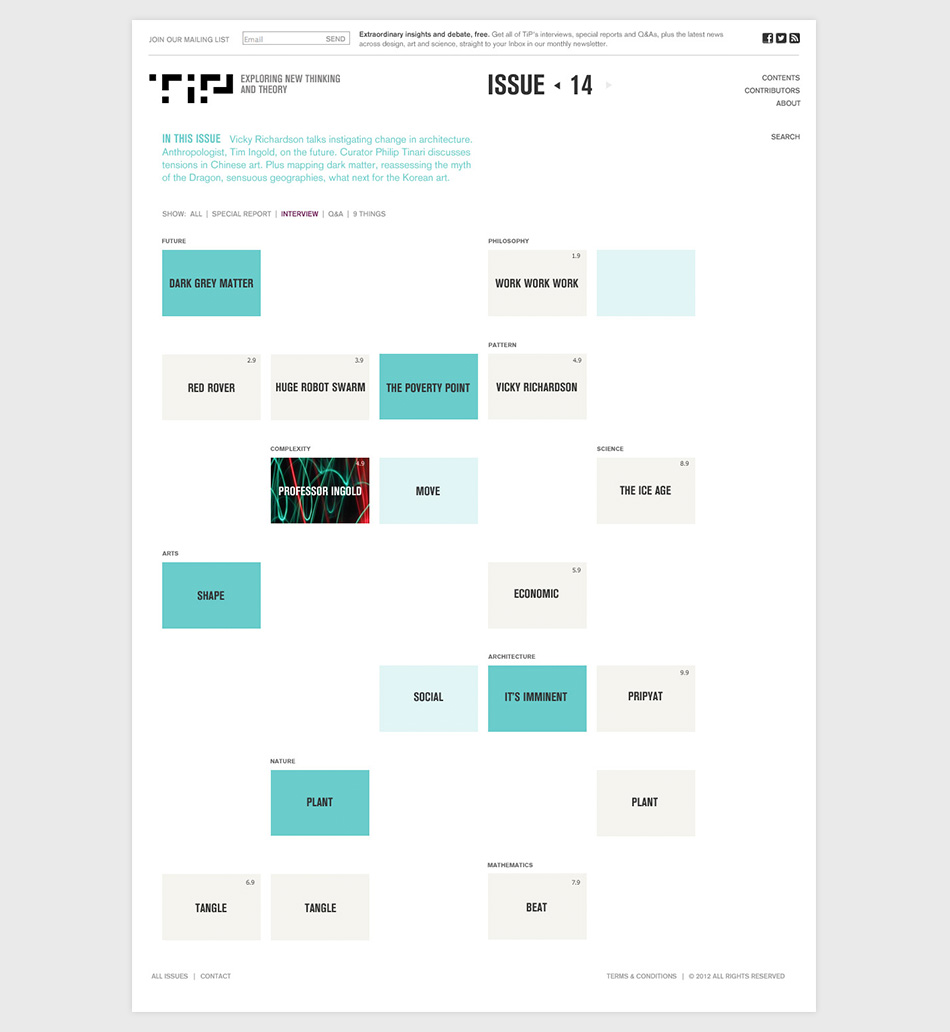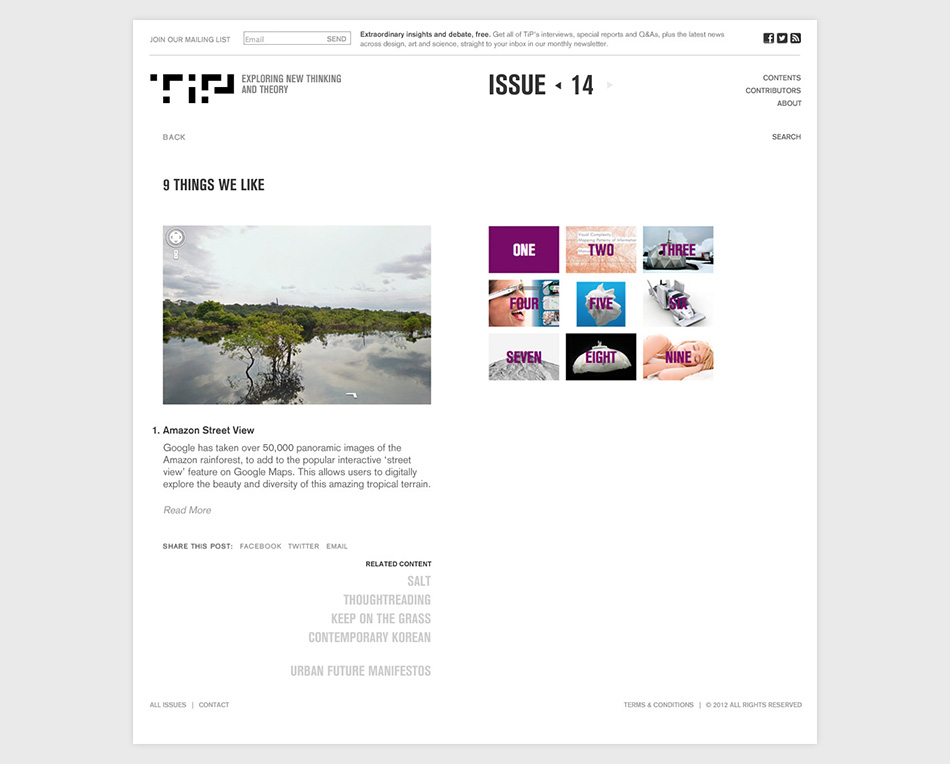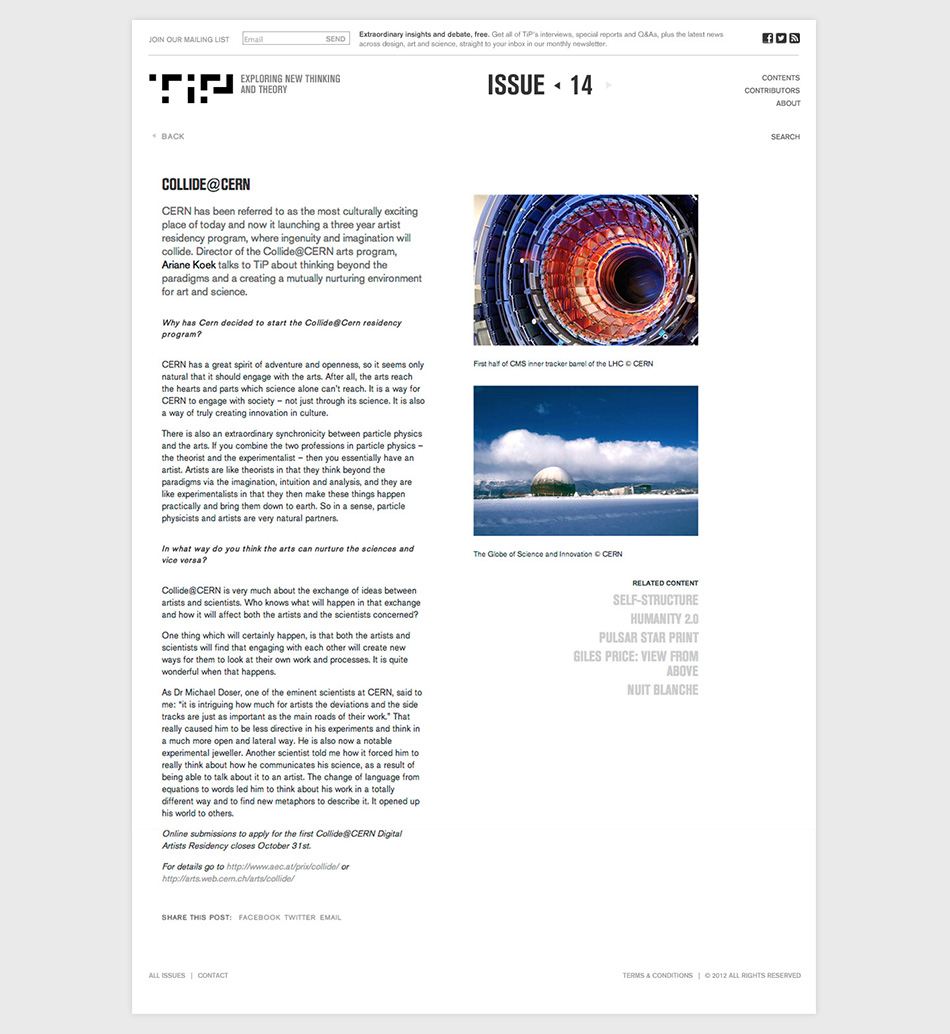 The brief was not to make an online magazine, not to make a conventional blog, and not to think rationally… Cecil Balmond wanted Fruitmachine to deliver a website that would make you think, ask questions, and be enlightened.
Our concept used the periodic table layout to present the content. Each word in the table summarised a related article. A contemporary and functional design ties in all these themes seamlessly and encourages readers to jump freely between subjects, themes and worlds, creating a never-ending archive of what is best about Balmond's influences and passions.

Design & art direction, Fully responsive custom WordPress theme
Coding: MySQL, PHP, CSS, Javascript, Ajax
This site is not longer live